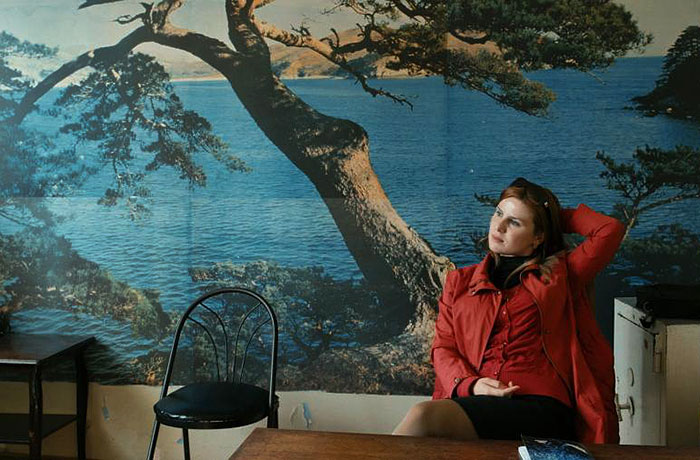 Panel discussion with Mette Carla Albrechtsen, one of the directors of the film Venus, Salome Jashi, director of The Dazzling Light of Sunset and Yulia Serdyukova, producer of All Things Ablaze and Euromaidan. Rough cut; moderated by Alexia Muíños Ruiz, a filmmaker and Deputy Director of the European Women's Audiovisual Network.
Women have been behind most of the iconic female characters throughout film history, but mostly these films have been directed by men. We have grown up with models of women outlined by men. Why do we need the "female gaze" if it already exists?
Why do Jane Campion, Andrea Arnold, Agnieszka Holland, Margrethe von Trotta, Kathryn Bigelow, Julie Delpy, Sally Potter, Suzanne Bier, Sarah Polley and Isabel Coixet have distinctive and unique female protagonists and clear signs of the auteur? Is gender connected with sensitivity towards certain subjects and specific visual style?
A film's average audience is composed of 50% women. We deserve greater diversity and a representation of different roles.
FIGURES:
In 2014 only the 15% of the 250 top grossing films in the US had a female director, 20% had a female writer, 22% a female editor and 8% a female cinematographer.
The EWA Network Study found that 21% of European films (2006-2013) had a female director.
Only 31% of the speaking characters in top films are women, and they are three times more likely to be sexualized.
Films with women directors employed substantially higher percentages of women in other key behind-the-scenes roles than films with exclusively male directors.
On the photo "The Dazzling Light of Sunset" by Salome Jashi