"I want to give a view of the world that can only emerge by not pursuing any particular theme, by refraining from passing judgment, proceeding without aim. Drifting with no direction except one's own curiosity and intuition." Michael Glawogger.
Nearly three years after the sudden death of Michael Glawogger in April 2014, film editor Monika Willi makes a film out of the footage produced during 4 months and 19 days of shooting in the Balkans, Italy, North-West and West Africa.
World premiere at the The Berlin International Film Festival 2017
CREW:
Director: Monika Willi, Michael Glawogger
Producer: Tommy Priding, Peter Wirthensohn
Cinematographer: Attila Boa
Editor: Monika Willi
Sound: Manuel Siebert
Production
Lotus-Film GmbH, Mollardgasse 85A / Stiege 1, 1060 Vienna, Tel:+43 1 786 33 87,
[email protected]
, www.lotus-film.at
Sales:
Director
Michael Glawogger
Michael Glawogger was a director, writer and cinematographer, and his work in each of these roles displays a broad spectrum. His final works ranged from the literary adaptation Kill Daddy Good Night (2009) and the quirky comedies Slugs (2004) and Contact High (2009), to his essayist documentaries Megacities (2009) and Workingman's Death (2004). He not only moved back and forth between cinematic forms and genres, but also between filmmaking, photography and writing – and between gentler and more forceful tones. Glawogger died in 2014 whilst directing Untitled in Liberia.
Selected Filmography
Selected: Workingman's Death (2004), Slugs (2004), Contact High (2009), Kill Daddy Good Night (2009), Megacities (2009), Whores' Glory (2011), Cathedrals of Culture (2014).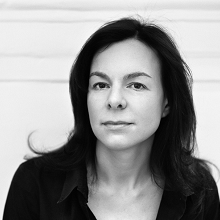 Director
Monika Willi
Monika Willi was born in Innsbruck, Austria in 1968 She is a film editor who has long collaborated with the directors Michael Glawogger and Michael Haneke. She won the Austrian Film Award for Best Editing for The Dead And The Living (dir. Barbara Albert), the Filmplus Editing Award for The White Ribbon and for Thank you for Bombing by Barbara Eder. Untitled is her first film as a co-director.
Selected Filmography
Selected: Untitled (2017)