What lies hidden behind the word 'love'? In life we often form knotty relationships with our closest relatives that we find impossible to disentangle. This film tells the dramatic story of two women, a mother and daughter, who are bound together by painful, complicated emotions. Here they have a crucial encounter with a third person whom they have never met before, but who is an experienced therapist. Employing the words and empathy that are his basic tools, he becomes their close advisor.
CREW:
Director: Paweł Łoziński
Producer: Paweł Łoziński
Cinematographer: Kacper Lisowski
Editor: Dorota Wardęszkiewicz
Sound: Zofia Moruś, Justyna Musialska
Production and Sales
Awards
2016 – Gian Paolo Paoli Award for the best ethno-anthropological documentary film at The Festival dei Popoli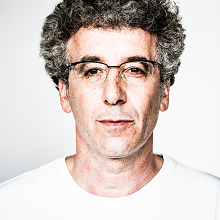 Director
Paweł Łoziński
Paweł Łoziński, born in 1965 in Warsaw, is a director, scriptwriter and producer of documentary and fiction films. He earned his degree from the Film Directing Department of Łódź Film School. His documentary films have won prestigious awards at festivals in Bornholm, Paris, Leipzig and Krakow.
Selected Filmography
Selected: Birthplace (1992), 100 years in the cinema (1996), Sisters (1999), Werka (2004), Chemo (2008), Father and son (2013)