How to create films that would change people? The new program of Docudays UA and Goethe-Institut in Ukraine is founded to unite documentary filmmakers and civil sector activists to create exactly this sort of films.
CIVIL PITCH: Civil Activism Films is a unique format for our country. The global practice has already shown that, by joining the efforts of documentary filmmakers and activists of the civil sector, it is possible to create films that will catalyze deep changes in the society.
"We had some experience organizing workshops and pitchings for directors on various topics: from new stories about a contemporary country and to such important and difficult topics as long-term consequences of armed conflicts for civilians," says Darya Bassel, the coordinator of the competition. "This time, we are opening a new format for Ukraine. We know that the civil sector has incredible stories and access to unique information. Meanwhile, documentary filmmakers are exactly the people who can turn these stories into bright movies which will motivate our society to change."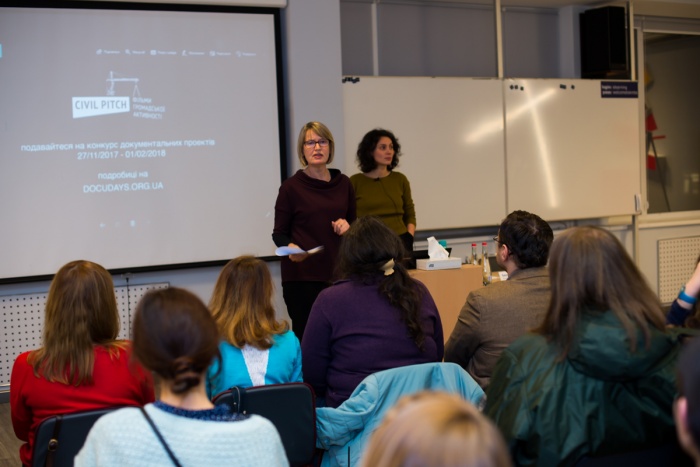 "Only ideas and projects of short films are accepted to participate in the competition. But we will be glad if the filmmakers will not stop at the short meter, but expand their films to feature length. Participation in this competition will become a good kickstart of a career in big cinema. And we, on our part, will create all the necessary conditions for fruitful development of the projects," adds Darya Bassel.
The participants will attend two training events in March, where they will form teams and learn how to pitch their projects and create effective campaigns for positive social change using their films. In the final part of the competition, the program participants will meet well-known professionals of the European film industry and receive consulting about their projects.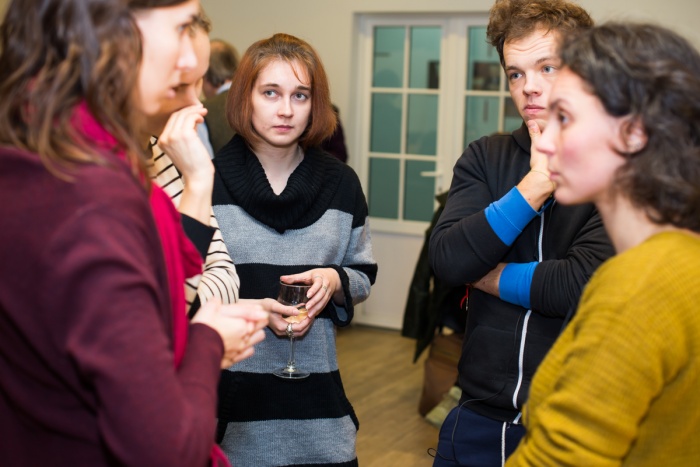 The final stage of the program will be pitching, and the authors of the best projects will receive monetary prizes to develop their films. And the NGOs that will win in the competition will be able to use the films that will be created in their own campaigns.
See competition conditions in more detail at this link. The application deadline is February 1, 2018.
Project organizers: Goethe-Institut in Ukraine and Docudays UA.
Project partner: Kyiv-Mohyla Business School.
We thank our partner festival Cinedoc-Tbilisi for inspiration and support in the development of the program. Cinedoc-Tbilisi has successfully organized its Civil Pitch for two years.
Photos: Natalka Dyachenko