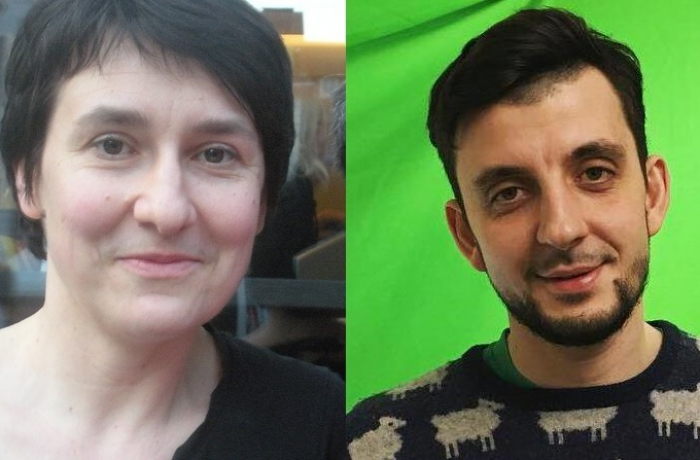 Soviet Kulturfilm emerged as a genre in the 1920s, at the crossroads of agitprop cinema, animation experiments and non-fiction formats like ethnographic 'vues' or popular scientific film. Let's take a closer look at this genre. It becomes obvious that the question of how and what exactly 'revolutionary cinema' could or should be, and how exactly new idioms and slogans such as the 'New Man' or the 'New Woman' were to be generated, remained still to be negotiated for quite some time. The main task of Kulturfilm was to educate and enlighten the viewers – in matters of social as well as political hygiene, and these aims were closely linked to the idea of generating a new Soviet spectator. The target, then, was clear. Yet the means were still to be tested. In her talk, the critic and well-known expert on Soviet Kulturfilm Barbara Wurm will also focus on one Soviet film To woman about woman from the State Archive of Ukraine, and discuss its specific features in the context of early Soviet film, as well as the social question - the new woman - who hereby remains unsolved.
The event will be moderated by Stanislav Menzelevskyi (of the Oleksandr Dovzhenko National Centre).
Barbara Wurm teaches Slavic Literature and Film at the Humboldt University in Berlin. She recently completed her PhD with a study on Soviet Kulturfilm of the 1920s, has co-edited two books on Dziga Vertov, and published several articles in the field of Russian and Soviet media, film and literature. Besides her academic interests, she has worked as a freelance critic and as a curator for several film festivals (goEast and Dok Leipzig). At present she is an advisor to the programming commission, with a focus on the former Soviet Union.
Stanislav Menzelevskyi works at the Oleksandr Dovzhenko National Centre, which is a State Film archive, where as Head of Research and Programming Department he conducts research into silent and sound Soviet cinema, writes articles on cinematic and cultural topics, and organises film screenings and retrospectives (in 2015 he curated the Ukrainian Avant-garde retrospective at the Arsenal film centre in Berlin). He is the co-author of Atomopolis. Assembling Utopia (2016). In 2013 he was a Carnegie visiting scholar at the Harriman Institute, Columbia University.