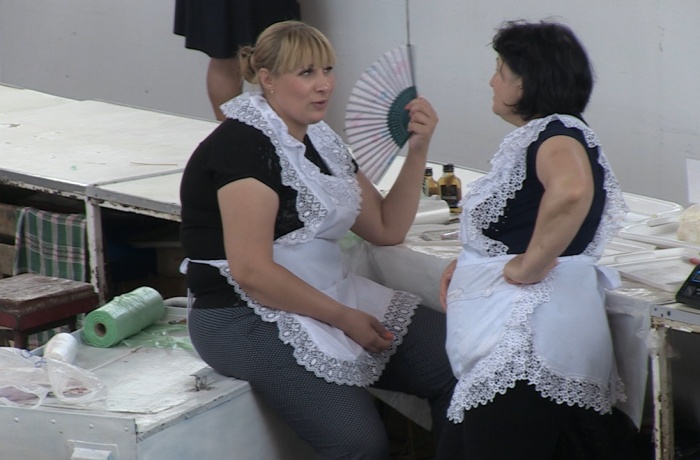 The film documents the life of one of the oldest and largest European markets. Passion on both sides of the counter, loaders' dreams, hidden fantasies of fish sellers… Security guards and flea market manager share their thoughts about the universe and the meaning of life. The past, the present, the future, and Romani fortune tellers, "the most precise weight" and generous portions on trial. There are all segments of the population at the Pryvoz. They are exposed and revealed! Everybody comes here, and everyone finds something for him/herself. Seekers of miracles or metamorphoses of destiny, human soul, and time will not leave empty-handed.
CREW:
Director: Eva Neymann
Producer: Gennady Kofman, Olha Beskhmelnytsina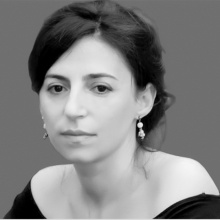 Director
Eva Neymann
Born in Zaporizhia, Ukraine, she lives in Ukraine and Germany; studied law at the Philipps Universität in Marburg, graduated as a director from the Deutsche Film- und Fernsehakademie, Berlin (2007) with the documentary film God's Ways, which was awarded the First Steps German talent prize in 2007. Her documentary films were screened at International Film Festivals in Rotterdam, Karlovy Vary, and Toronto. The films won awards at Tallinn Black Nights Film Festival, Karlovy Vary IFF, Odesa IFF, and at Festival International de Films de Fribourg.
Selected Filmography
Selected filmography:
Song of Songs (2015), House with the Turret (2012), God's Ways (2007)