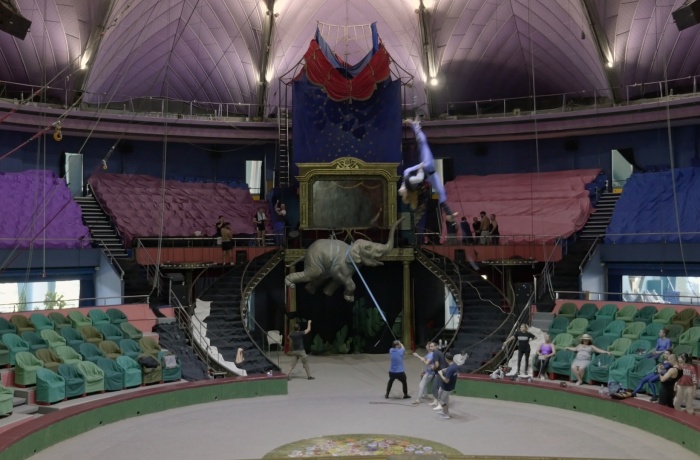 Two huge plastic elephants are being pulled down from the top of the colourfully decorated grand arena of the State Circus of Bucharest. Change has finally become unavoidable for this circus, which the Communist regime built in 1961. Wild animal shows are suddenly forbidden, and with that the circus loses its main attraction. Long-time animal-training partners Adi and Mioara are left without the occupation that has meant everything to them, and have to see their charges off to the zoo. The circus is in crisis, so the director makes a risky move: he calls in Adrian, a Vegas show director who works for the famous Cirque du Soleil. Adrian holds casting calls, and now Mioara, Adi and their colleagues are expected to turn an old-school circus into a world-class acrobatic spectacle by the end of the year. Through the stories of the trainers who lose their jobs and are trying to survive in the new reality, the circus becomes a mirror for the processes of transition that have been taking place all over Eastern Europe over the past thirty years.
CREW:
Director: Clara Kleininger
Producer: Magdalena Borowiec, Tatiana Matysiak, Daria Zienowicz
Cinematographer: Mihai Andrei Leaha
Sound: Artur Walaszczyk
Production
SQUARE film studio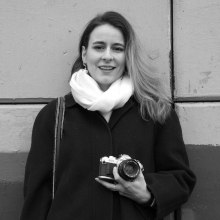 Director
Clara Kleininger
Clara Kleininger, a filmmaker and anthropologist who was born and raised in Bucharest, graduated in Visual Anthropology from the Granada Centre in Manchester. Clara finished the Dok Pro program at the Wajda Film School in Warsaw. Several of her short documentaries have been shown in international festivals, and her short documentary
Everyday Greyness
premiered at Sheffield Doc/Fest 2020. Clara is an IDFA Summer School and Sarajevo Talents alumna, and is lecturing in documentary and anthropology at the University of Opole, Poland.
Selected Filmography
Everyday Greyness
(2020),
The Good Day
(2015),
Dem A Talk
(2014)