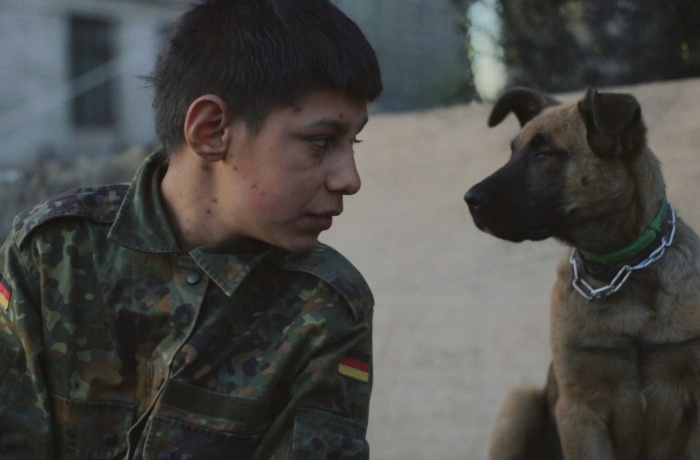 The film covers the life of the teenage boy Roma over seven years. Roma, a graduate of a rehabilitation centre for children without parental care, returns to his provincial hometown. But he has no home and no support, so on the first day after becoming an adult he is essentially left out in the street until his older brother, who has recently been released from jail, takes him under his wing. Independent life takes Roma by storm with a whirlwind of events, amid which episodes of his childhood appear like flashes of memory: from the barricades of the Revolution of Dignity to his carefree life at the children's home.
CREW:
Director: Olha Zhurba
Producer: Darya Bassel, Viktoria Khomenko (producers), Anne Köhncke, Monica Hellström, Willem Baptist, Nienke Korthof (co-producers)
Cinematographer: Volodymyr Usyk
Sound: Vasyl Yavtushenko, Ranko Paukovic
Production
Moon Man, in co-production with Final Cut for Real and Tangerine Tree
Sales:
Awards
Jury prize of the National Competition at Kharkiv MeetDocs (2022), Special Mention by the UkrainianFilm Critics Association Jury at Kharkiv MeetDocs (2022), Willy Brandt Documentary Film Prize for Freedom and Human Rights at Berlin HRFF (2022)
Director
Olha Zhurba
Olha Zhurba is a Ukrainian filmmaker who studied in Kyiv film school. She has more than 10 years' experience in the audiovisual sector, first working as a director and editor of commercials, music videos and film trailers before moving to filmmaking. Her first short fiction film Dad's Sneakers,where Olya was scriptwriter, director and editor, was premiered in the short competition at Locarno Film Festival 2021, and shortly after won the Best Ukrainian Short and FIPRESCI awards at the Odessa Film Festival and the Kinokolo National Film Critics Award. Outside is her first feature-length documentary.

Olha is also an editor of festival hits, the award-winning documentary films This Rain Will Never Stop by Alina Gorlova and Home Games by Alisa Kovalenko.
Selected Filmography
Outside
(2022),
Dad's Sneakers
(2021)