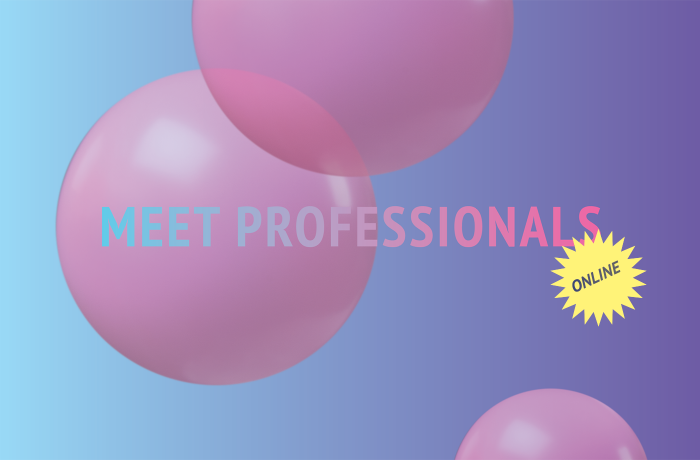 The DOCU/PRO programme at the 18th Docudays UA continues to create opportunities for networking and exchange between film industry representatives in Ukraine and the world through consultations, workshops, and personal Zoom conversations. Here is some information about the experts who will be present at our industry platform this year.
And in Meet Professionals, you will traditionally have a chance to sign up for individual consultations with festival representatives, sales agents, experienced producers, representatives of film funds of Ukrainian and international institutions. Moreover, Meet Professionals experts will take part in the Ukrainian Doc Preview showcase.


Film festivals:
Petrula Veljanovska (MakeDox, Macedonia)
Іеvа Ūbele (Beldocs IDFF, Serbia)
Dominik Streib (goEast FF, Germany)
Mita Suri (Sheffield International Documentary Festival, UK)
Manon Euler (Sheffield International Documentary Festival, UK)
Jasmin Basic (Visions du Réel, Switzerland)
Ileana Stanculescu (CinéDOC-Tbilisi, Georgia)
Rohan Berry Crickmar (Edinburgh IFF, UK)
Martin Horyna (Karlovy Vary IFF, Czech Republic)
Sarah Dawson (IDFA, the Netherlands)
Thérèse Antony (DOK Leipzig, Germany)
Barbora Hudecková (One World Prague, Czech Republic)
Heleen Gerritsen (goEast FF, Germany)
Karin Ryvkind (Docaviv, Israel)
Distributors:
Sales agencies:

Markets:

VoD platforms:

Funds:
Institutions:

Consultants:

Broadcasters:

Producers:

Holders of the Industry Accreditation and Ukrainian Doc Preview participants will be able to sign up to meetings with experts during Meet Professionals. You can purchase Industry Accreditation until 12 March, see more details here.


________
The DOCU/PRO Industry Platform events at 18 Docudays UA take place in cooperation with the Ukrainian Institute and with the support of the Embassy of Sweden, and the Ukrainian Cultural Foundation.