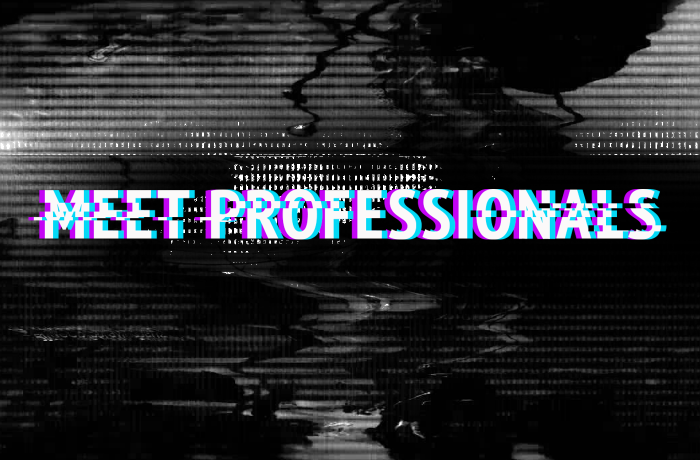 Meet Professionals offers the chance to arrange a face-to-face meeting with international film industry experts and benefit from their professional advice and networks. Accredited participants can sign up for 15-minute sessions with representatives from film festivals, international sales agencies and funds as well as acclaimed producers.
FILM INDUSTRY EXPERTS AT DOCUDAYS UA 2020
Film festivals
Brigid O'Shea (DOK Leipzig, Germany)
Heleen Gerritsen (goEast, Germany)
Ieva Goba (Beldocs IDFF, Serbia)
Jarmila Outratová (Jihlava IDFF, Czech Republic)
Melanie Iredale (Sheffield Doc/Fest, UK)
Maida Krak (Tempo Documentary Festival, Sweden)
Madeline Robert (Visions du reel, Switzerland)
Julie Karova (One World Prague, Czech Republic)
Nir Ferber (DocAviv, Israel)
Krzysztof Gierat (Krakow Film Festival, Poland)
Sarah Dawson (IDFA, Netherlands)
Barbara Wurm (Berlinale, Germany)
Sales agencies
Nevena Milašinović (Sweet Spot Docs, Bosnia and Herzegovina)
Antigoni Papantoni (Heretic Outreach sales, Greece)
Maëlle Guenegues (CAT&Docs, France)
Illya Gladshtein (86PROKAT, Ukraine)
Broadcasters
Kenan Aliyev (Current Time TV, USA)
Anas Khelawy (Aljazeera Documentary Channel, Qatar)
Lukian Galkin (UA:Kultura, Ukraine)
Natalia Arshavskaya (Current Time TV, USA)
Producers
Tracie Holder (USA)
Olga Beskhmelnytsina (Ukraine)
Anna Kapustina (Albatros Communicos, Ukraine)
Funding bodies
Emily Copley (The Whickers, UK)
Yulia Fediv (Ukrainian Cultural Foundation, Ukraine)
Cultural institutions
Zdeněk Blaha (Institute of Documentary Film, Czech Republic)
Olga Birzul (Ukrainian Institute, Ukraine)
Film markets
Patrizia Mancini (Sunny Side of the Doc, France)
Aleksandra Zakharchenko (Marché du Film, France)
Platforms
Nadia Parfan (Takflix, Ukraine)
Adam Papliński (Pitch the Doc, Poland)
Katarzyna Szarecka (Pitch the Doc, Poland)
You can find the detailed information about all the festival's guests here.