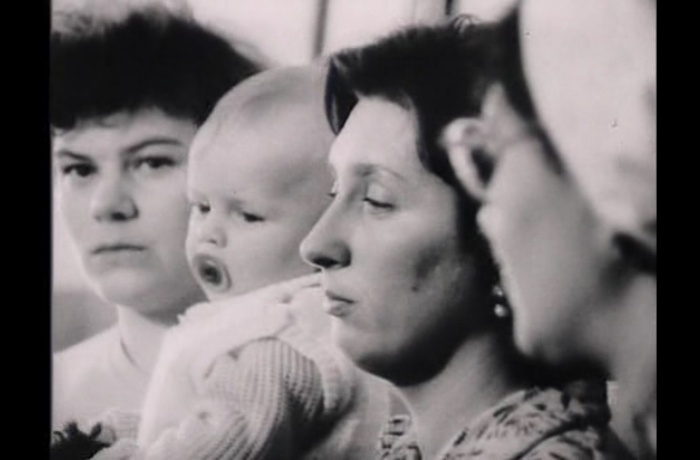 For two years, scenario with eloquent name "Sanitary break" about the necessary timely breaks for sanitization in work of poultry factory, particularly Moroziv poultry factory in Kyiv oblast, expected for its turn at Ukrkinokhronika, Film Studio (chronicle and documentary films). This scenario was given to a young producer, and it was his debut. This experiment resulted in a bold film – original investigation of Homo sovieticus who, during Perestroika, unexpectedly found oneself on cross-roads. For seven months, cinema functionaries refused in demonstration film, nevertheless Cinematographic Union of the USSR obtained permission. The copy of "Tomorrow is a Holiday" film is kept in the archive of the Library of Congress, USA.
Awards
Grand Prix of "Molodist" IFF (Kyiv, Ukraine); Special demonstration in the debating-society of the First festival of the documentary cinema (Sverdlovsk, Russia); Diploma of participant of the International short films festival (Krakow, Poland); Special demonstration at IFF in Karlovy Vary (Czechoslovakia), Show Case of documentary cinema "Perestroika in the USSR" (USA)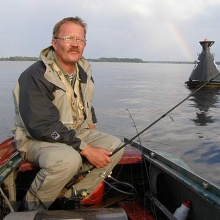 Director
Serhiy Bukovsky
Serhiy Bukovsky was born in 1960 in Bashkiriya, USSR. Graduated from the Karpenko-Karyy Kyiv State Theatre Institute, Film Direction Faculty. For more than ten years he worked at Ukrainian Documentary Film Studio. His 9-part documentary TV series "War. Ukrainian Account" (2003) won Taras Shevchenko Ukrainian National Award. People's Artist of Ukraine (2008).
Selected Filmography
Tomorrow is a Holiday (1987), "And the Night Was Dark…" (1988), The Dream (1989), The Roof (1990), The Dash (1992), Dislocation (1992), Landscape. Portrait. Fruit-piece (1993), To Berlin! (1995), Ten Years of Alienation (1996), The Bridge (1999), Vilen Kaliuta. The Real Light (2000), Terra Vermelha (The Red Land) (2001), War. Ukrainian Account (2002—2003), Spell Your Name (2006), The Living (2008)