Krzysztof Kotiuk, captain of the Hansa Stavanger cargo ship, was held hostage by Somali pirates for four months in 2009. Andy Wolff's film follows him as he undergoes psychotherapy in an effort to come to terms with the experience, his sense of failure, and the attacks from rescued crew members who accuse him of having cooperated with the pirates. The pirate captain Ahado doesn't need psychotherapy. After acquiring nearly three million in ransom, he has not lost the respect of his co-combatants; his lifelong experience of war simplifies any dilemmas he faces, and his mind is calmed by his constant chewing of khat. Paradoxically, the two men are linked by a mutual respect born during the kidnap. The film shows us two contrasting worlds, delivering unique testimonies from the main actors and revealing a lesser known side of international trade.
Production
Brockhaus/Wolff GbR, Andy Wolff, Stefanie Brockhaus, Marion Haensel, Milchstr. 11, 81667 Munich, Germany, +49 89 32164226,
[email protected]
, www.brockhauswolff.com
Sales:
Doc & Film International, Hwa-Seon Choi, 13 Rue Portefoin, 75003 Paris, France, +33 1 42775687,
[email protected]
, www.docandfilm.com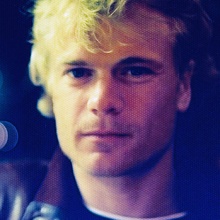 Director
Andy Wolff
Andy Wolff was born in Munich, Germany in 1978. At the age of 15 he became a professional windsurfer competing on the World Cup Tour. After ten years of traveling around the world, he ended his career as a professional athlete and started working as an assistant on film sets in Germany and France. In 2005 he studied at USC's graduate School of Cinematic Arts in Los Angeles. In 2007 he continued his film studies at Munich's University of Television and Film (HFF).
Selected Filmography
On the Other Side of Life (2009), The Captain and His Pirate (2013)