The story of several women in India, A Mother's Dream tells about their dreams of a better future for themselves and for their families through surrogacy. The film follows six women through different stages of surrogacy in a clinic in the north-west of India. It explores the women's hopes, the conflicts they face while living together, and what happens to them after they give birth to their babies. This film is a subtle portrait of six mothers on their surrogate journey, giving them a voice that often remains unheard.
Production and Sales
Zürcher Hochschule der Künste, Fachrichtung Film, Dario Schoch, Ausstellungsstrasse 60, 8031 Zürich, Switzeland, +41 43 446 20 57,
[email protected]
, www.zhdk.ch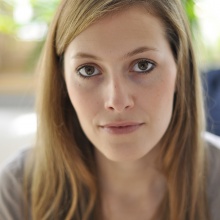 Director
Valerie Gudenus
Valerie Gudenus is an Austrian filmmaker, born in 1984. She graduated as a Master of Fine Arts from the Zurich University of the Arts (2013). Valerie is currently based in Switzerland. A Mother's Dream (Ma Na Sapna) is her second feature documentary.
Selected Filmography
I Am Jesus (2010), A Mother's Dream (2013)