This is the story of the final months of the 26-year long Sri Lankan civil war. The story is told by the people who lived through it, and through some of the most dramatic and disturbing video evidence ever seen. This footage – direct proof of war crimes, summary execution, torture and sexual violence – was recorded by both the victims and perpetrators, and forms the central narrative of the film. The government believed they would get away with this – but there were witnesses. Their extraordinary testimony and incredible footage is at the heart of this film.
Production
Outsider Television Productions, Zoe Sale, Suite 140, 5 Ebury Bridge Road, London, Great Britain, +44 7831 427331,
[email protected]
, www.nofirezone.org
Sales:
Cinephil, Ori Bader, 18 Levontin Street, Tel Aviv, Israel, +972 3 566 4129,
[email protected]
, www.cinephil.co.il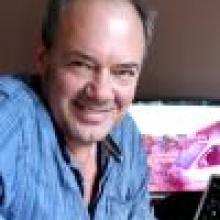 Director
Callum Macrae
Callum Macrae has been making films for 20 years in the UK and around the world, including Iraq, Japan, Haiti and several in Africa – covering wars and conflicts in Cote D'Ivoire, Uganda, Mali, and Sudan. His films include three major investigations into allegations of coalition crimes in Iraq. His work ranges from investigative to polemical to light-hearted, but usually with a focus on the unheard and disenfranchised.
Selected Filmography
(selected): Unreported World (2003), Japan Tsunami: How It Happened (2011), No Fire Zone (2013), No Fire Zone: The Killing Fields of Sri Lanka (2013)