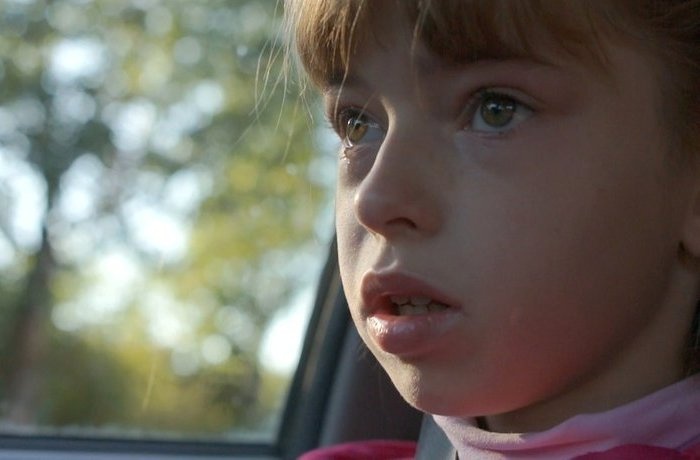 In June 2015, Docudays UA together with the Master Klass House of Education and Culture invite you to enjoy screenings of the best films of this year's festival. The programme features the winners in three traditional competitions, as well as the film that won an audience award.
Screenings will take place at the Master Klass House cinema hall at 7.00 p.m. every Tuesday.
Admission is free!
7.00 p.m. — «Together» by Russian director Denis Shabaev. This film has been recognized as the best one by the DOCU/LIFE jury for its «innovation, ability to inspire, and profound work with the characters». The film is shot in discreet but distinctive manner, with the effective use of narrative techniques on behalf of a child. The motion picture reminds «a road movie», in which the audience watches the scenery outside the car's windows and such contradictory but yet warm father-daughter relationships change.
9th June 2015
7.00 p.m. —
«My Home»
(«Jáma Country») by Czech director Jiří Stejskal. The audience of the 12th Docudays UA liked best a film about the Ukrainian family, which resisted urban development and was trapped among high Kyiv buildings. The filmmaker has created a portrait of one unusual family in modern Ukraine. The winner of this category was determined by anonymous voting of the audience after watching each film.
7.00 p.m. —
«God's Will»
by director Beata Bubenets (Russia). This film won the main award at DOCU/RIGHT. It is directed against the Russian Orthodox obscurantism. The protagonist, Dmitry Enteo attracted public attention after a number of his independent eccentric actions. He calls himself an Orthodox «actionist» and opposes the creativity of art bands such as «The War» and «Pussy Riot».
23rd June 2015
«Docudays UA is officially called the International Human Rights Documentary Film Festival, but this year it has become clear that it has grown to be a full-scale documentary festival... At the evening shows, people formed a hundred-meter queue, sometimes even trying to break down the door to the cinema hall». Dmytro Desiateryk, «The Day».
«In the films that were named the winners of the 12th International Festival "Docudays UA", there was particularly noticeable a cross-cutting theme of the competition — the protagonists' desire to win and defend their private space». Oleksandr Gusiev, «The Ukrainian Truth. Life».