They had the best years of their lives ahead of them. They were in their twenties and thirties, and they chose to rebel instead of settling down and living fairly peaceful lives. Those who they rebelled against tried to destroy their marriages; threatened them with placing their children in orphanages, or that something bad would happen to them if they did not agree to collaborate with the secret service. They were offered relocation to another country on the condition they refrained from activities injurious to the system. But they did not refrain from anything.
Production and Sales
EMOTIKONFILM, emotikonfilm@gmail.com
Awards
2015 – The Krzysztof Kieślowski Beyond Borders Award in the Documentary/Short film category at the 11th New York Polish Film Festival, USA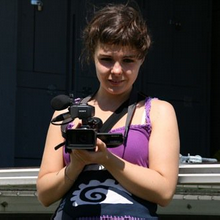 Director
Marta Dzido
Marta Dzido is a writer, documentary filmmaker, and film editor. She studied at the Polish Film School in Łódź. All three of her books have been adapted for the stage.
Selected Filmography
Miasto downów (2010)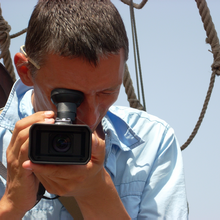 Director
Piotr Śliwowski
Piotr Śliwowski is a filmmaker, producer, and reporter. From 2005 till 2012 he worked as a reporter and producer for TVP Kultura, the cultural channel of Polish national TV. He is a director and producer of the historical documentary series Independent Culture in the Polish People's Republic (2010). He also participated in Repetition, an artistic film project by Artur Zmijewski.
Selected Filmography
Miasto downów (2010)