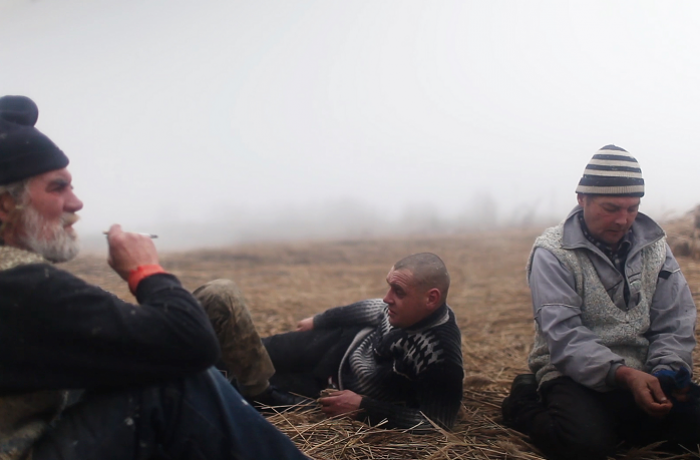 The white winter blizzard covers everything. Now we can only rely on the saints, on our prayers. The future has sailed away, with us left behind. Lost, we did not board the magic ship. The task at hand is simple - not to perish in the fog, not to die from the cold, not to get trapped under the ice. Not to fall in our own traps. Or are we all in one big trap anyway? Running around in a small circle, counting those who vanished.
CREW:
Director: Oleksandr Techynskyi
Producer: Yulia Serdyukova, Gennady Kofman, Kirill Krasovski
Cinematographer: Oleksandr Techynskyi
Editor: Marina Maykovskaya
Sound: Oleg Golovoshkin
Production
Honest Fish Documentary Stories, MaGiKa Filmin co-production with Faktura Film (Germany), with financial support from The State Film Agency of Ukraine
Sales:
Awards
2017 – DOK Leipzig, Next Masters Competition, Honorable Mention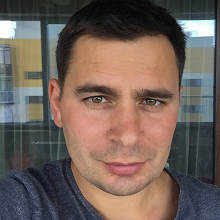 Director
Oleksandr Techynskyi
Oleksandr Techynskyi was born in 1979 in Dnipro, Ukraine. He spent his childhood in the Sakha (Yakutia) Republic in the north-east of the Russian Federation. In 1999 he graduated from Dnipropetrovsk Medical College, then worked as a medical assistant in a psychiatric emergency team. In 2001 he left medicine and started to work as a freelance photographer. He has worked as a photo reporter for more than 15 years, cooperating with the Frankfurter Allgemeine Zeitung, Der Spiegel, Vogue, Playboy, and others. Besides Ukraine, he has carried out shootings in Iran, Afghanistan, Azerbaijan, Brazil, Liberia, Georgia, Russia and Latvia. Since 2011 he has focused on creating documentary films. His feature documentary debut All Things Ablaze has won an MDR Film Prize for the best Eastern European documentary at DOK Leipzig 2014.
Selected Filmography
Selected: Sirs and Misters (2013), All Things Ablaze (2014), Delta (2017)