Being young in the digital era means living together with a screen and a camera. Searching for a partner, solving problems, getting support and encouragement – all those things take place online. DOCU/YOUNG program comprises films dedicated to growing up in the modern world. Within it, the search for gender and national identities is one of the crucial issues, and loneliness is becoming ever more acute with each new friend on one's social networks. Olha Kurovets talks about the selected films.
The characters in Lina Maria Mannheimer's full-length film Mating are Naomi and Eric – two strangers who responded to the filmmaker's post in the social networks. Lina was looking for 18-25-year-olds who are building relationships online. By her conditions, the participants had to grant her access to their accounts and to talk to her weekly via Skype. The selected characters were also obliged to film a video diary throughout the year. In this way the director wanted to research the 'digital generation's attitude towards relationships.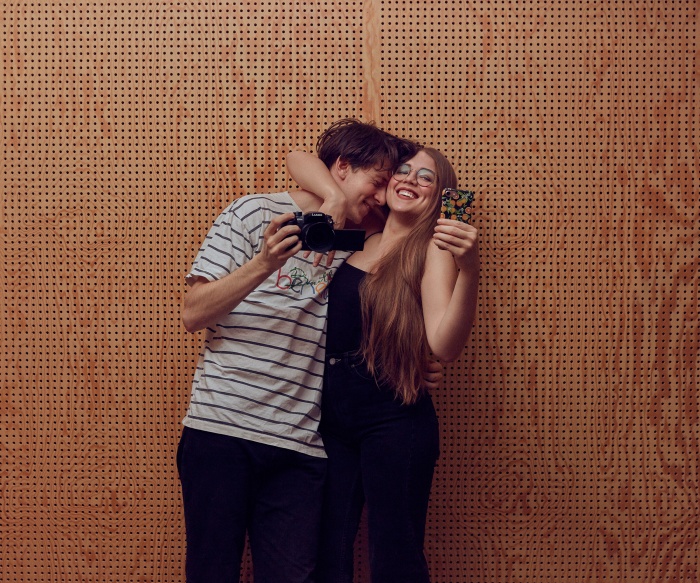 From the film Mating
None of this seemed to be a problem for Naomi and Eric, since the video documentation of one's life and low privacy requirements are quite common in our times. The characters develop a relationship in the course of the project. Throughout the year, each one of the couple confesses about their unexpected and mostly virtual relationship to Lina through their webcams.
Ayelet Albenda keeps up this wave of online openness with her film In My Room. This full-length 'coming of age' film consists of videos that were taken from six teenagers' YouTube channels. All of them share their sorrows with their audiences. Someone's girlfriend has left him, and the seniors have beaten him, but the guitar concert will take place no matter what. Someone documents their gender transition from female into male. One vlogger struggles against a compulsive eating disorder; another one teaches the girls to wear their hijabs properly. Someone will turn sweet 16 as a boy with wonderful makeup, and someone else will mar the same milestone as a young mother. Over time, the teenage stories unfold, ultimately striking the viewers with their sincerity. Sometimes, YouTube seems to be the only force that keeps these children from giving up.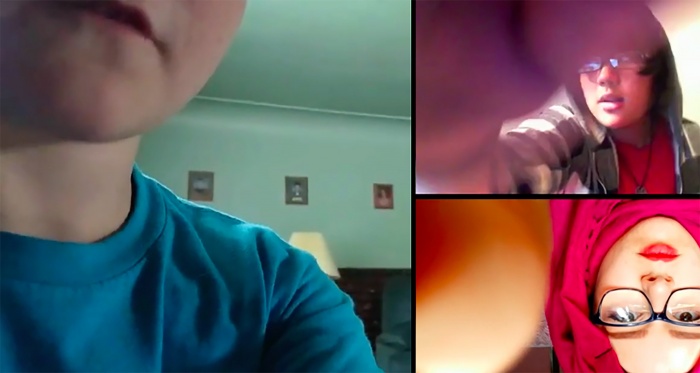 From the film In My Room
Astrid Bussink's short film Listen seems somewhat old-fashioned in comparison. Instead of amateur videos, this film mostly relies on reproduced recordings of telephone conversations. Bussink bases her film on narrations by four children who have dared to dial the children's helpline. A collage is gradually composed from clots of sorrow and desperation. Their touching, naïve questions about the quantity and colours of the phones at the helpline turn into a story about unbearable loneliness. And the words "We like to beat our classmate in the teeth, we have fun looking at this" can unexpectedly result in a desperate coming-out. Actors reproduce the children's voices and stories, since the original recordings are confidential.
The main character in Jens Pedersen's Girl Against Gravity is Erdenchimeg, an 11-years-old Mongolian acrobat who tries to support her family instead of looking for something to rely on. Her father has been sentenced to 12 years in jail, and she dreams of buying a car and a new house for her parents, and a brand new iPhone for herself. Her mother has involuntarily given her new opportunities. Having taken part in the TV reality show Drunken Mongols Getting Sober, she has shown the world how her daughter does splits and somersaults in their yurt. Since then, the girl travels many kilometres every day to get to the circus school in the capital. Surrounded by children from rich families, Erdenchimeg has to clench her teeth in order to master the one-hand stand she is aiming for. "Tears won't help anything," she says before going back to practice, because this is the chance of her lifetime.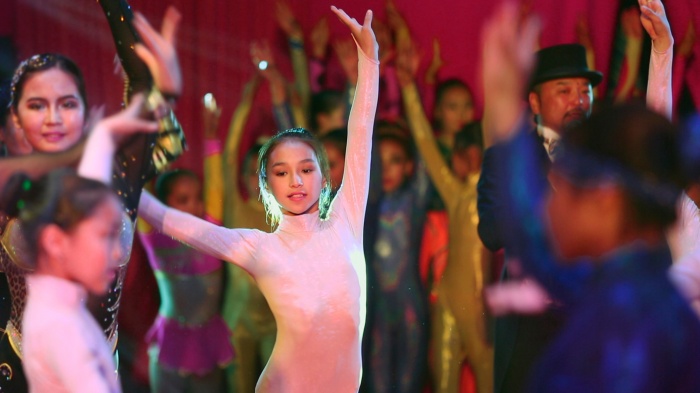 From the film Girl Against Gravity
The next two films deal with the issue of emigration. Drop by Drop by Laura Gonçalves and Xá is a black-and-white animated story about a dying Portuguese village. Against the background of moving pictures, the documentary's voices talk about the relatives and friends who have left the village one by one. Everyone has emigrated to France, the US, and other countries close and remote in search of a better life. The animation component confirms that even the ants have left, and the Spirit of Destruction has covered an incredible scope.
Maryam Bayani's Rainbow Children: Portrait of Elika is a chamber sketch of an Iranian girl introducing her Belgian elementary-school classmates to her native country. Elika paints rice, ice cream, and tulips, telling that the Iranians love these things most of all. Her classmates applause and rejoice, because most of them also have their native countries where their beloved grannies are waiting.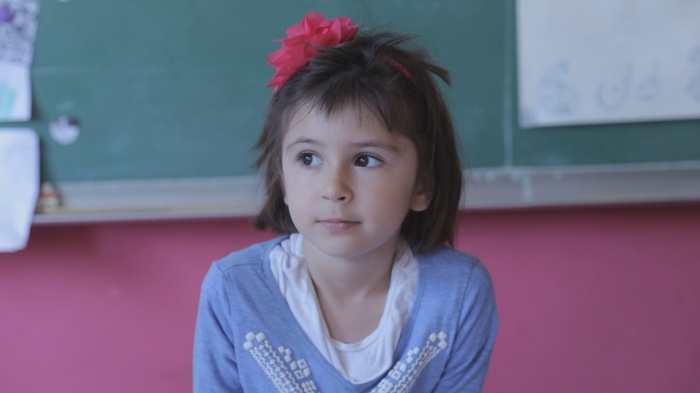 From the film Rainbow Children: Portrait of Elika
Text by Olha Kurovets