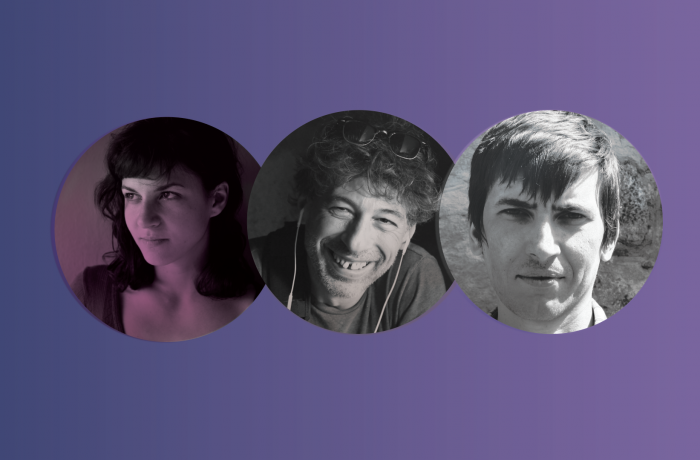 An Academy Awards nominee, the award-winning film Honeyland tells the story of a 50-year-old beekeeper Hatidze, living in a deserted Macedonian village. Her usual life is under threat when a loud itinerant family starts living next door. Ljubomir Stefanov and Tamara Kotevska, the directors of Honeyland, will discuss the eternal opposition between farmers and invaders, settlers and travelers, documentary and feature films, and working as a directors' duo and the way this runs against patriarchal approaches in cinema, in a conversation with Serhiy Ksaverov, a film critic and a member of FIPRESCI.
Ljubomir Stefanov was born in 1975 in Skopje, Macedonia. He has over 20 years of experience in developing and producing communication concepts and documentaries related to environmental issues and human development. He has worked for clients such as UN agencies, Euronatur and Swisscontact. Honeyland is his first feature-length documentary.
Tamara Kotevska was born in 1993 in Prilep, Macedonia and currently lives in Skopje. She graduated in film directing from the Faculty of Dramatic Arts Skopje. She is a freelance film director working with documentary and fiction films. Honeyland is her first feature-length documentary.
Serhiy Ksaverov is a film critic (LB.ua, DTF Magazine). He is a member of FIPRESCI and a curator of Kyiv Critics Week.