A film about three women fighting for social justice in an African-American church in Philadelphia. We follow head cook Mamie, former Black Panther Barbara and Pastor Renee at the soup kitchen of the Church of the Advocate. When a Mexican immigrant, Carmela, asks the church for sanctuary, she and her children are welcomed with open arms. Pastor Renee courageously defies the ICE immigration authorities in an act of civil disobedience. A documentary about compassion that invites us to forget about all borders, be they of race, nationality or religion.
CREW:
Director: Petr Lom
Producer: Corinne van Egeraat
Cinematographer: Petr Lom
Editor: Dorith Vinken
Sound: Aidan Un
Production
ZIN documentaire, Ten Thousand Images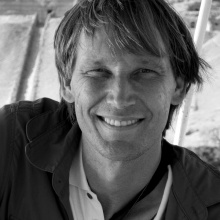 Director
Petr Lom
Petr Lom was born in Prague in 1968, grew up in Canada, and is now based in the Netherlands with his Dutch partner, producer Corinne van Egeraat. He received his PhD in political philosophy from Harvard and was an associate professor at George Soros' Central European University in human rights and philosophy.
In 2003, he became an independent documentary director and producer specialising in human rights film. His award-winning films have been broadcast in over thirty countries and screened at more than two hundred and fifty film festivals around the world including Sundance, Berlinale, Locarno, Rotterdam and IDFA.
Selected Filmography
Bride Kidnapping in Kyrgyzstan (2004), On a Tightrope (2007), Letters to the President (2009), Back to the Square (2012), ANA ANA (I Am Me) (2013), Burma Storybook (2017), Angels on Diamond Street (2019)