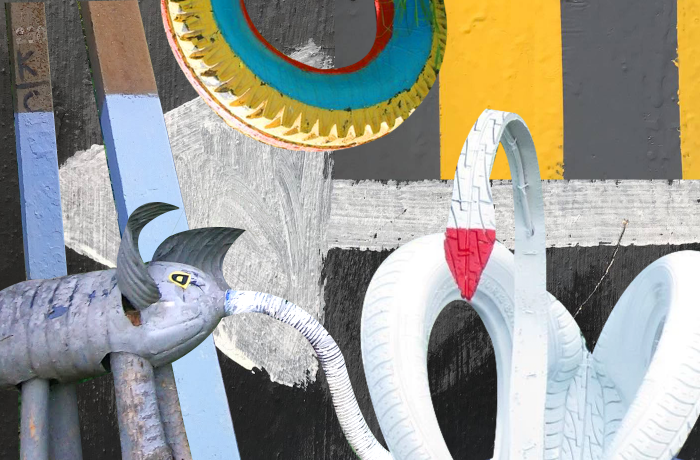 We are sharing some hot festival news: on 7 August, the new season at docuspace.org starts. We are opening it with the film Pure Art by the Belorusian director Maksim Shved. Until the end of August, the film will be available to watch in the DOCUSPACE online cinema, which will launch in a new format already this fall.
The protagonist of the film Pure Art, the abstract artist Zakhar Kudin, creates his paintings in open air, in the city space. He is inspired by the colorful rectangles which communal workers paint over any writings on the walls of Minsk buildings. Intrigued passers-by, trying to interpret Zakhar's performance, express their opinions about art—but not only. Watching the birth of an artistic phenomenon, the film shows contemporary Belarus with irony and love.
It is no accident that the film will be open to viewers before the election in Belarus. With this screening and the accompanying online discussions, we seek to actualize the problem of human rights violations in the Belarusian society. And to think about the interpenetration of politics and art, about (self-)censorship as a structural problem, and about its expression in the everyday conversations of city residents. The DOCU/PRO industry event will be dedicated to the special characteristics of editing and working on the film.
ONLINE STREAMS PROGRAMME
14 August, 7 p.m. – Shades of Protest: How does art help in the struggle for human rights?
21 August, 7 p.m. – Tête-à-tête: Maksim Shved & Maksim Karpytsky
26 August, 7 p.m. – DOCU/PRO Talk: Maksim Shved & Piotr Bodak
Detailed information about the events, screening conditions and broadcasting channels will be published soon.