Darya Averchenko, producer and director of the Communications department of the festival tells about DOCU/BEST programme, which presents documentaries that have become festival favourites at international film festivals.
There are many familiar faces among the authors of this year's DOCU/BEST. For example, producer of the Honeyland Atanas Georgiev visited the 7th Docudays UA with his debut film Cash & Marry, a comedy about the marriage of convenience. At that time, his film travelled to many festivals, but the true success came when Atanas became the producer of Honeyland. Born from a short film about life in a remote mountain village in Northern Macedonia, the film by Ljubomir Stefanov and Tamara Kotevska settled in the village and focused on beekeeper Hatidze who nurses a sick mother and produces wild honey. Hatidze's life changes dramatically when an itinerant family comes to the village. The joy of the neighbourhood switches to despair when strangers disrupt the everyday life of local people and kill wild bees from ignorance. This film-parable also has a didactic component. It reminds us all: you have to give as much as you take. The film premiered at the Sundance Festival last year and received few awards. This year, Honeyland was nominated for both Academy's awards: Best Documentary and Best Foreign Language Film.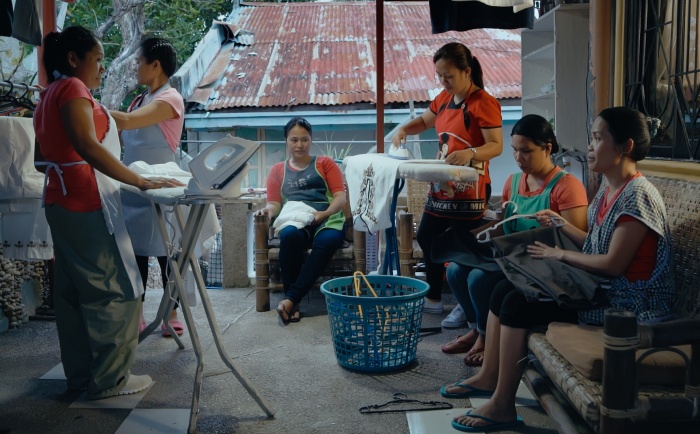 A still from Overseas
Trip to Asia, namely to the Philippines, makes the film Overseas directed by Yoon Sung-A. We enter the world of Filipino housemaids, a school where they are taught to serve a table properly, wash babies, or endure the tantrum of a furious mistress. However, sisterhood and support during training differ significantly from the work for real masters abroad. Young women part from their beloved, leave their own families to take care of others. The sympathetic intimacy to the character made this film a festival favourite. Overseas has visited Locarno, IDFA and many other iconic festivals.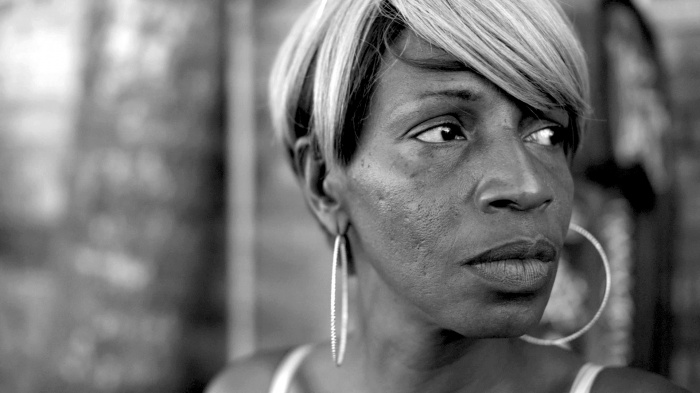 A still from What You Gonna Do When the World's on Fire?
"What are you going to do when the world is on fire?"
"I'll hold tight the person next to me."
The film What You Gonna Do When the World's on Fire? by Italian director, Roberto Minervini was selected for the competition at the 75th Venice International Festival. The wave of murders of African-Americans in the southern United States has rocked the whole country. The small community of black people in the provincial town demands justice. They spend evenings at the bar – a local temple of jazz, heart-to-heart conversations, psychotherapy hugs. The bar for locals is a way to withstand whoever they are: a single mom of two, a homeless man who got a job as a janitor at the bar, or an ordinary passer-by. In my opinion, this is a wonderful example of good neighbourliness and support, which is also very relevant to the Ukrainian context.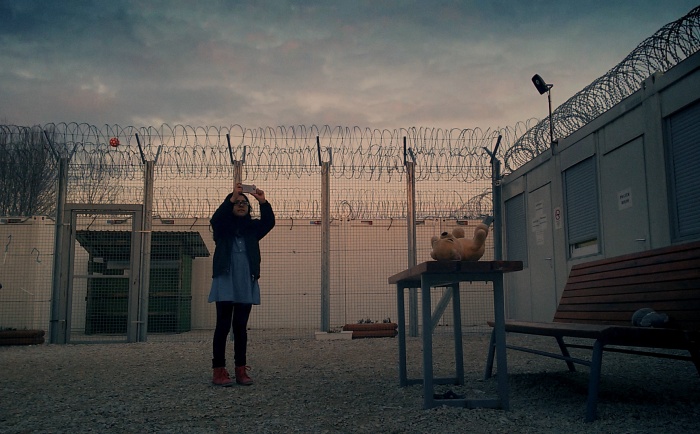 A still from Midnight Traveler
Midnight Traveler by Afghan filmmaker Hassan Fazili completes this year's selection of hits. The story of this film is very personal: the Taliban has announced a reward for his head and Hassan was forced to flee with his wife and two young daughters. Hassan films on smartphone his journey into an unknown, full of risk, danger, and the hardships of a refugee. But also the love he shares with his family throughout the journey. And that's what makes this smartphone film incredibly optimistic. Because love can overcome everything.
Main photo: a still from Honeyland
All films from the programme will be available to watch for free at docuspace.org from 24 April until 10 May.