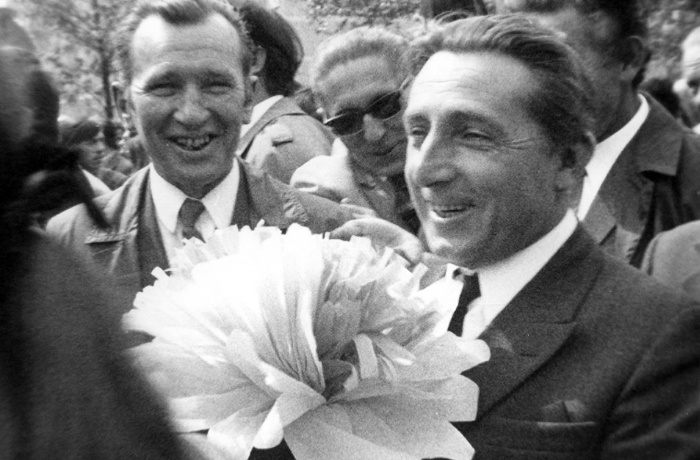 Against the background of an International Workers' Day march on 1 May, Józef Malesa, a bricklayer, a former Polish United Workers' Party activist and a 'hero of socialist labour' recalls his past. Promoted to office work after the events of October 1956, but disillusioned with the current situation, he is returning to construction work, and talks about his reasons for resigning from his activities within the party. The documentary was shelved by the censors; it received its premiere in 1981.
CREW:
Director: Krzysztof Kieślowski
Producer: Tomasz Gołębiewski
Cinematographer: Witold Stok
Editor: Lidia Zonn
Sound: Małgorzata Jaworska
Production
Wytwórnia Filmów Dokumentalnych w Warszawie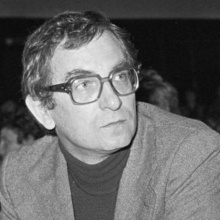 Director
Krzysztof Kieślowski
Krzysztof Kieślowski, born in 1941 in Warsaw, was a leading Polish director of feature films, documentaries and television films in the 1970s, '80s, and '90s that explore the social and moral themes of our times. Kieślowski studied theatre technology in Warsaw, and in 1968 he graduated from the State Theatrical and Film College in Łódź, Poland. Before his untimely death in 1996 at the age of fifty-four, the Polish master traveled an idiosyncratic path from the politically engaged documentaries and social realist dramas of his early career to the ambitious metaphysical explorations of Dekalog and the Three Colours trilogy, which made him one of the most internationally renowned European filmmakers of his generation.
Selected Filmography
The Photograph (1968); The Bricklayer (1973); Hospital (1976); From a Night Porter's Point of View (1979); The Scar (1976); Camera Buff (1979); Blind Chance (1987); No End (1985); Decalogue (1988–89); A Short Film About Killing (1988); A Short Film About Love (1988); The Double Life of Veronique (1991);Blue (1993); White (1994); Red (1994)