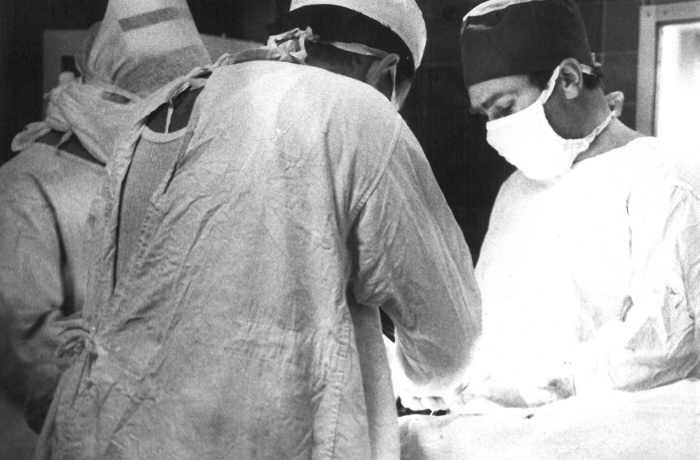 An extraordinary filmed account of a round-the-clock shift in the trauma surgery department of the hospital on Barska Street in Warsaw. On the one hand, there are the patients waiting for assistance and, on the other, there are the medical personnel struggling with many and varied problems. During one of the operations, a surgical hammer breaks in the surgeon's hand… and the camera records it happening. It also looks into the doctors' offices and the support facilities. The hospital lacks dressings, specialist equipment and any number of surgical instruments. The surgeons are exhausted and their earnings are paltry, but they carry out their work with dedication. Kieślowski shows the realities of hospital life in the 1970s just as it was, with no retouching.

Content advisories: scenes of surgery.
CREW:
Director: Krzysztof Kieślowski
Producer: Ryszard Wrzesiński
Cinematographer: Jacek Petrycki
Editor: Lidia Zonn
Sound: Michał Żarnecki, Małgorzata Moszczeńska
Production
Wytwórnia Filmów Dokumentalnych w Warszawie
Awards
The Golden Dragon Grand Prix awarded in the International Short Film Competition in Krakow (1977); the Mermaid of Warsaw, awarded by the Film Critics' Club of the Polish Journalists' Association at the National Short Film Festival in Krakow (1977)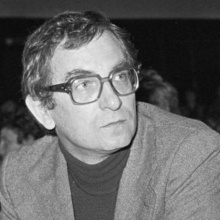 Director
Krzysztof Kieślowski
Krzysztof Kieślowski, born in 1941 in Warsaw, was a leading Polish director of feature films, documentaries and television films in the 1970s, '80s, and '90s that explore the social and moral themes of our times. Kieślowski studied theatre technology in Warsaw, and in 1968 he graduated from the State Theatrical and Film College in Łódź, Poland. Before his untimely death in 1996 at the age of fifty-four, the Polish master traveled an idiosyncratic path from the politically engaged documentaries and social realist dramas of his early career to the ambitious metaphysical explorations of Dekalog and the Three Colours trilogy, which made him one of the most internationally renowned European filmmakers of his generation.
Selected Filmography
The Photograph (1968); The Bricklayer (1973); Hospital (1976); From a Night Porter's Point of View (1979); The Scar (1976); Camera Buff (1979); Blind Chance (1987); No End (1985); Decalogue (1988–89); A Short Film About Killing (1988); A Short Film About Love (1988); The Double Life of Veronique (1991);Blue (1993); White (1994); Red (1994)