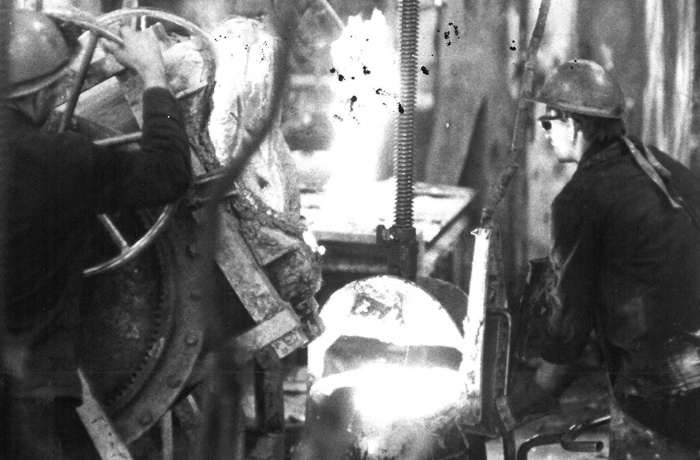 A working day at the Ursus tractor factory on the outskirts of Warsaw. Scenes of the production committees interweave with images of the arduous and monotonous labour of the workers on the shop floors. In the background, there is bureaucracy, soullessness, misunderstandings and poor organisation. A cheerless picture of the daily reality of factory life.
CREW:
Director: Krzysztof Kieślowski
Producer: Halina Kawecka
Cinematographer: Stanisław Niedbalski, Jacek Tworek
Editor: Maria Leszczyńska
Sound: Małgorzata Jaworska
Production
Wytwórnia Filmów Dokumentalnych w Warszawie
Awards
The Iron Boat, awarded at the National Short Film Festival in Krakow by the Głos Robotniczy newspaper for the film most engaged with a contemporary social topic (1971)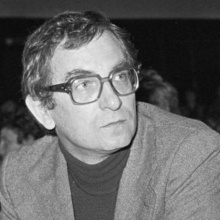 Director
Krzysztof Kieślowski
Krzysztof Kieślowski, born in 1941 in Warsaw, was a leading Polish director of feature films, documentaries and television films in the 1970s, '80s, and '90s that explore the social and moral themes of our times. Kieślowski studied theatre technology in Warsaw, and in 1968 he graduated from the State Theatrical and Film College in Łódź, Poland. Before his untimely death in 1996 at the age of fifty-four, the Polish master traveled an idiosyncratic path from the politically engaged documentaries and social realist dramas of his early career to the ambitious metaphysical explorations of Dekalog and the Three Colours trilogy, which made him one of the most internationally renowned European filmmakers of his generation.
Selected Filmography
The Photograph (1968); The Bricklayer (1973); Hospital (1976); From a Night Porter's Point of View (1979); The Scar (1976); Camera Buff (1979); Blind Chance (1987); No End (1985); Decalogue (1988–89); A Short Film About Killing (1988); A Short Film About Love (1988); The Double Life of Veronique (1991);Blue (1993); White (1994); Red (1994)