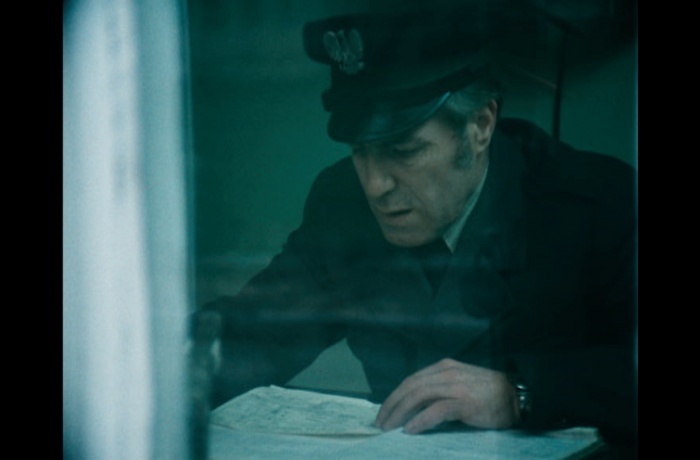 A portrait of a factory watchman, a fanatic for discipline and penalising transgressions, a man who enjoys harassing other people both at work and elsewhere. He appears as a symbol of the attitude of some of the die-hard devotees of the system at the time; he may not arouse loathing, but his totalitarian inclinations are disturbing. Critics discerned numerous political allusions and subtexts in the film.


In 2006, Austrian director Andreas von Horvath made a film showing the central figure's subsequent lot in life. Now retired, his views remained unchanged and he recalled Communist Poland with fondness.
CREW:
Director: Krzysztof Kieślowski
Producer: Wojciech Kapczyński
Cinematographer: Witold Stok
Editor: Lidia Zonn
Sound: Wiesława Dembińska, Michał Żarnecki
Production
Wytwórnia Filmów Dokumentalnych w Warszawie
Awards
The FIPRESCI award at the National Short Film Festival in Krakow (1979); the Silver Sesterce, award-ed at the Vision du Réel International Documentary Film Festival in Nyon (1979)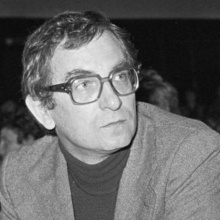 Director
Krzysztof Kieślowski
Krzysztof Kieślowski, born in 1941 in Warsaw, was a leading Polish director of feature films, documentaries and television films in the 1970s, '80s, and '90s that explore the social and moral themes of our times. Kieślowski studied theatre technology in Warsaw, and in 1968 he graduated from the State Theatrical and Film College in Łódź, Poland. Before his untimely death in 1996 at the age of fifty-four, the Polish master traveled an idiosyncratic path from the politically engaged documentaries and social realist dramas of his early career to the ambitious metaphysical explorations of Dekalog and the Three Colours trilogy, which made him one of the most internationally renowned European filmmakers of his generation.
Selected Filmography
The Photograph (1968); The Bricklayer (1973); Hospital (1976); From a Night Porter's Point of View (1979); The Scar (1976); Camera Buff (1979); Blind Chance (1987); No End (1985); Decalogue (1988–89); A Short Film About Killing (1988); A Short Film About Love (1988); The Double Life of Veronique (1991);Blue (1993); White (1994); Red (1994)