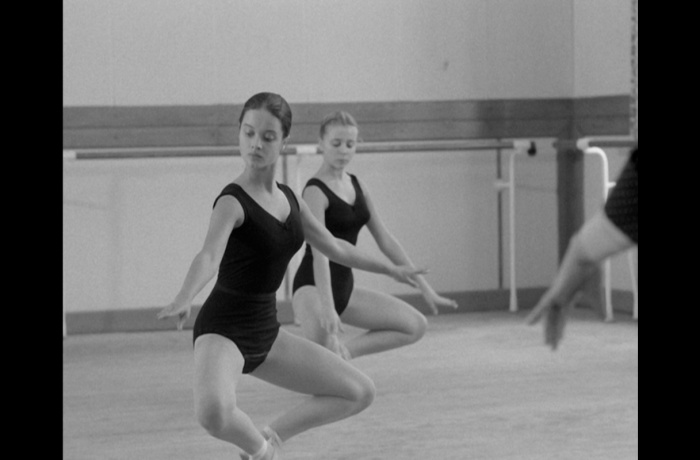 More than a dozen scenes showing seven classical ballet dancers ranging from youngest to oldest. The episodes, filmed in class and at work, form a poignant picture of time's passing. One of the central figures is Ewa Wycichowska, who went on to become a primaballerina, choreographer and director of the Polish Dance Theatre in Poznań.
CREW:
Director: Krzysztof Kieślowski
Cinematographer: Witold Stok
Editor: Alina Siemińska, Lidia Zonn
Sound: Michał Żarnecki
Production
Wytwórnia Filmów Dokumentalnych w Warszawie
Awards
The Golden Hobby Horse at the National Short Film Festival in Krakow (1979)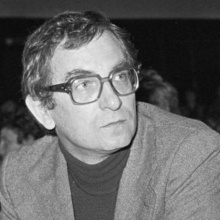 Director
Krzysztof Kieślowski
Krzysztof Kieślowski, born in 1941 in Warsaw, was a leading Polish director of feature films, documentaries and television films in the 1970s, '80s, and '90s that explore the social and moral themes of our times. Kieślowski studied theatre technology in Warsaw, and in 1968 he graduated from the State Theatrical and Film College in Łódź, Poland. Before his untimely death in 1996 at the age of fifty-four, the Polish master traveled an idiosyncratic path from the politically engaged documentaries and social realist dramas of his early career to the ambitious metaphysical explorations of Dekalog and the Three Colours trilogy, which made him one of the most internationally renowned European filmmakers of his generation.
Selected Filmography
The Photograph (1968); The Bricklayer (1973); Hospital (1976); From a Night Porter's Point of View (1979); The Scar (1976); Camera Buff (1979); Blind Chance (1987); No End (1985); Decalogue (1988–89); A Short Film About Killing (1988); A Short Film About Love (1988); The Double Life of Veronique (1991);Blue (1993); White (1994); Red (1994)