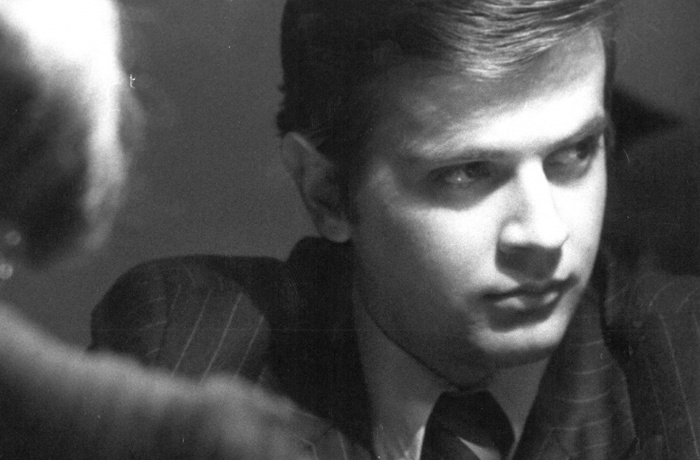 A staged documentary based on an idea by Maciej Malicki and genuine documentation originating from a Polish United Workers' Party Voivodship (Regional) Party Control Committee. The zealous committee members carry out a 'vivisection' on one of their comrades, whom they intend to penalise for standing his ground on 'a couple of workers' cases'. They also interrogate him about his private life and his church marriage, and soullessly evaluate his 'ideological attitude'. Initially banned by the censor, the film went on to be screened at festivals and Film Discussion Clubs, triggering numerous debates.
CREW:
Director: Krzysztof Kieślowski
Producer: Marek Szopiński
Cinematographer: Jacek Petrycki, Tadeusz Rusinek
Editor: Lidia Zonn
Sound: Spas Christow
Production
Wytwórnia Filmów Dokumentalnych w Warszawie
Awards
The Bronze Hobby Horse, awarded at the National Short Film Festival in Krakow (1975); the Mermaid of Warsaw, awarded by the Film Crit-ics' Club of the Polish Journalists' Association at the National Short Film Festival in Krakow (1975); the Yeast Award, given by the Polityka weekly for 'sowing creative ferment' (1976)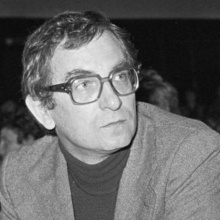 Director
Krzysztof Kieślowski
Krzysztof Kieślowski, born in 1941 in Warsaw, was a leading Polish director of feature films, documentaries and television films in the 1970s, '80s, and '90s that explore the social and moral themes of our times. Kieślowski studied theatre technology in Warsaw, and in 1968 he graduated from the State Theatrical and Film College in Łódź, Poland. Before his untimely death in 1996 at the age of fifty-four, the Polish master traveled an idiosyncratic path from the politically engaged documentaries and social realist dramas of his early career to the ambitious metaphysical explorations of Dekalog and the Three Colours trilogy, which made him one of the most internationally renowned European filmmakers of his generation.
Selected Filmography
The Photograph (1968); The Bricklayer (1973); Hospital (1976); From a Night Porter's Point of View (1979); The Scar (1976); Camera Buff (1979); Blind Chance (1987); No End (1985); Decalogue (1988–89); A Short Film About Killing (1988); A Short Film About Love (1988); The Double Life of Veronique (1991);Blue (1993); White (1994); Red (1994)