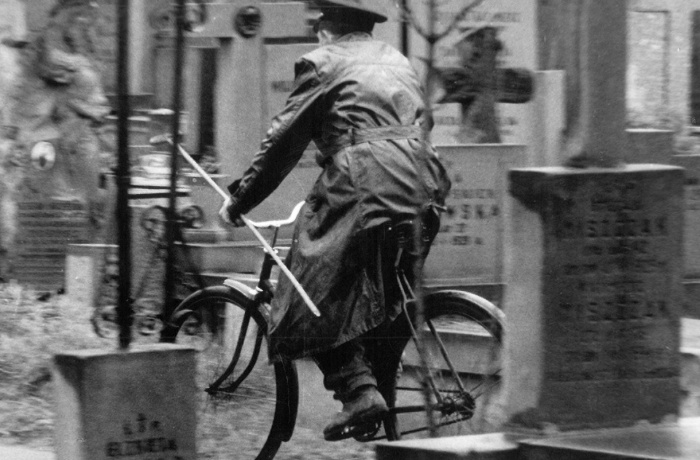 An ironic and sarcastic look at the work of a funeral home. Mindless bureaucracy holds human beings in its grasp even after death.
CREW:
Director: Krzysztof Kieślowski
Producer: Waldemar Kowalski
Cinematographer: Witold Stok
Editor: Maryla Czołnik
Sound: Małgorzata Jaworska, Michał Żarnecki
Production
Wytwórnia Filmów Dokumentalnych w Warszawie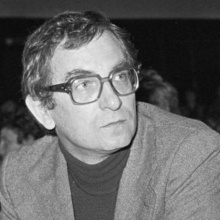 Director
Krzysztof Kieślowski
Krzysztof Kieślowski, born in 1941 in Warsaw, was a leading Polish director of feature films, documentaries and television films in the 1970s, '80s, and '90s that explore the social and moral themes of our times. Kieślowski studied theatre technology in Warsaw, and in 1968 he graduated from the State Theatrical and Film College in Łódź, Poland. Before his untimely death in 1996 at the age of fifty-four, the Polish master traveled an idiosyncratic path from the politically engaged documentaries and social realist dramas of his early career to the ambitious metaphysical explorations of Dekalog and the Three Colours trilogy, which made him one of the most internationally renowned European filmmakers of his generation.
Selected Filmography
The Photograph (1968); The Bricklayer (1973); Hospital (1976); From a Night Porter's Point of View (1979); The Scar (1976); Camera Buff (1979); Blind Chance (1987); No End (1985); Decalogue (1988–89); A Short Film About Killing (1988); A Short Film About Love (1988); The Double Life of Veronique (1991);Blue (1993); White (1994); Red (1994)