In Belarus — a country of authoritarianism, the death penalty, and poverty — 19-year-old Diana died in the arms of her boyfriend Ilya from an ecstasy overdose. Her friends were too afraid to call an ambulance. Only Anton reached for help, understanding that he would face up to 25 years in prison. As Belarus is waging a merciless war on drugs, thousands of young people are sent off to serve jail sentences longer than half of their lives. Article 328 is the infamous 'anti-drug' part of the Criminal Code. While enduring jail, investigations, psychiatric clinics, and trials, two boys and three girls come face to face with a sense of guilt and loss and the real jail terms which they find unfair. Today music, friends, and psychotherapy help them cope with the tragedy and regain control over their life.
CREW:
Director: Aliaksandra Dynko, Tanya Haurylchyk
Cinematographer: Tanya Haurylchyk
Editor: Tanya Haurylchyk
Sales:
Awards
First prize at Watch Docs Belarus 2020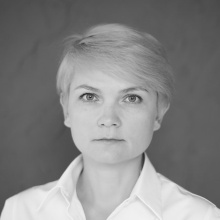 Director
Aliaksandra Dynko
Aliaksandra Dynko is a reporter and contributing editor for Radio Free Europe/Radio Liberty based in Minsk, Belarus. She received an Edward R. Murrow Award for Multimedia in the Television Network in 2019 for her article about the legendary Soviet gymnast Olga Korbut, who says she was sexually abused by her longtime coach, Renald Knysh. She was awarded the annual Honour of Journalism Belarusian award in 2020. She is a director of the film The Ordinary Suiсide, produced by Current Time in 2018.
Selected Filmography
Song Titled 328
(2020)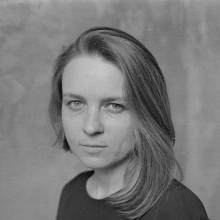 Director
Tanya Haurylchyk
Tanya Haurylchyk is a Belarusian cinematographer and filmmaker. She was born and lives in Minsk, Belarus. She graduated from the Belarusian State Academy of Arts with a BA in camerawork in 2009 and a Doc Nomads joint master with MA in documentary filmmaking in 2015. Having gained great experience as a video journalist, she slowly shifted her professional focus to reflective and thoughtful human stories. This interest transformed into a passion for documentary filmmaking.
Selected Filmography
Song Titled 328
(2020)