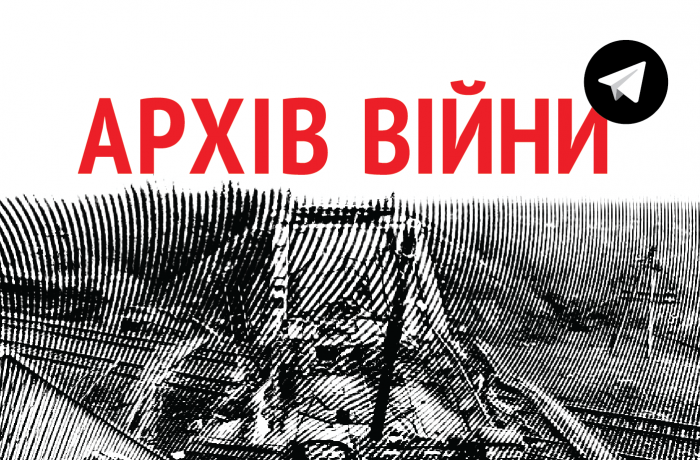 In mid-March, the NGO Docudays launched the Encyclopaedia of War project. Since then, we have received more than 19 hours of video evidence and found partners among human rights organizations that collect videos and file lawsuits against Russian war criminals. The Docudays initiative has changed its scope, adopted a new title – the Ukraine War Archive, and continues to collect evidence. We are launching the Telegram bot for you to be able to transfer your recorded video and audio materials as quickly and conveniently as possible.
We are looking for video and audio materials that document:
your life and everyday life during the war
civilian population resisting the aggressor
evacuation and stays in bomb shelters
destruction, violence and other crimes committed by the Russian army on the territory of Ukraine
any other material filmed during the war that you consider to be important

You can upload footage taken by you or other people. If you wish to upload someone else's video, please indicate the source or the author of this material. We guarantee that all the authors who submit their footage to the Ukraine War Archive will remain anonymous.
The Ukraine War Archive is a tool for counteracting the war against Ukraine in the information, artistic and legal fields. In the subsequent stages of the project, we will moderate and coordinate the work on the archive by involving:
lawyers and human rights activists
researchers
journalists
artists
_______
The Ukraine War Archive project has been created with the support of ISAR Ednannia as a part of the Urgent EU Support for Civil Society project, with financial support from the European Union, as well as the Sectoral Support for Civil Society Initiative, implemented by ICAP Ednannia in consortium with the Ukrainian Center for Independent Political Research (UCIPR) and the Center for Democracy and Rule of Law (CEDEM) thanks to the sincere support of the American people provided through USAID.
The Ukraine War Archive is supported by the European Union under the House of Europe programme.
With financial support by the Embassy of Sweden in Ukraine.
With financial support by the Czech organization People in Need as a part of the SOS Ukraine initiative.

The opinions, conclusions or recommendations belong to the authors and editors of this publication and do not necessarily reflect the views of governments or charity organizations of these countries. Responsibility for the content of the publication lies exclusively on the authors and editors of the publication.