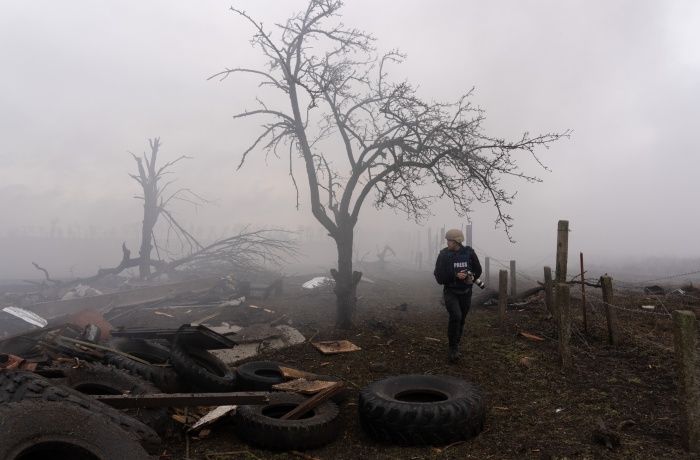 An AP team of Ukrainian journalists trapped in the besieged city of Mariupol struggle to continue their work documenting the atrocities of the Russian invasion. As the only international reporters who have remained in the city, they capture what later become defining images of the war: dying children, mass graves, the bombing of a maternity hospital, and more.
After nearly a decade covering international conflicts, including the Russia-Ukraine war, for The Associated Press,
20 Days In Mariupol
is Mstyslav Chernov's first feature film. The film draws on Chernov's daily news dispatches and personal footage of his own country at war. It offers a vivid, harrowing account of civilians caught in the siege, as well as a window into what it's like to report from a conflict zone, and the impact of such journalism around the globe.



Content warning: depiction of war



CREW:
Director: Mstyslav Chernov
Producer: Mstyslav Chernov, Michelle Mizner, Raney Aronson-Rath, Derl McCrudden
Cinematographer: Mstyslav Chernov, Evgeniy Maloletka (photographer)
Sound: Jim Sullivan
Production
Frontline AP
Sales:
Awards
Audience Award at Sundance Film Festival (2023), F:ACT Award at CPH:DOX (2023) (nominee), Greg Gund Memorial Standing Up Award (2023), Cinema for Peace Award (2023)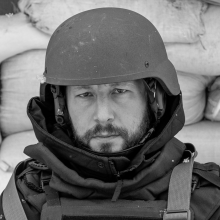 Director
Mstyslav Chernov
Mstyslav Chernov is a Ukrainian war correspondent, filmmaker, photographer and novelist, known for his coverage of the Ukrainian revolution, the Russian invasion of Ukraine, the war in Iraq, Syria, and Nagorno-Karabakh, and Afghanistan under Taliban rule after the US withdrawal, as well as for his art installations and exhibitions.
Chernov is an Associated Press journalist and the President of the Ukrainian Association of Professional Photographers (UAPP). He has won several prestigious awards, including two from the Royal Television Society for his coverage of the downing of flight MH17, and the Georgy Gongadze Prize, ICFJ Knight awards, and DW Freedom of Speech Award for documenting the siege in Mariupol as one of three remaining international journalists in the city.
He has been nominated for international prizes such as the Livingston Award for his work on the civil unrest in Belarus in 2021, and the Rory Peck Award for his coverage of the Battle of Mosul. He was Ukrainian Photographer of the Year in 2013 and 2015.
Chernov's first novel
The Dreamtime
was published in October 2022 by Cherry Orchard Books in Brookline, Massachusetts. The book draws heavily on his experience as a war correspondent, including his coverage of the 2014 Russian invasion of Ukraine.