The post-Soviet countries are a separate category in many aspects, including in their perception of visual culture.
You would probably agree that only here would eating the potato salad on New Year's Eve be accompanied by the sounds of Terminator and Riazanov's films. As for the industry of children's films, we perceive it in a similar way: children are raised somewhere on the crossroads of Matroskin and Shrek. And children's documentaries are simply photoshopped and ideologized clips about Khmelnytsky and Petliura, which poor teenagers watch the night before taking school-leaving exams, trying to catch at least some bits of information which would be useful for the test. What do you expect, when even the adult experience of documentary cinema here is often limited to news episodes and cheap analogues of Discovery shows on national TV while cooking lunch? Docudays UA has changed the stereotypes about documentaries with boring monotonous voiceovers about the greatness of our homeland and its heroes. By and large, it is this festival that has made the majority of Ukrainians realize that documentary films can be interesting.
And, since last year, the festival has also demonstrated the phenomenon of documentaries for children – it turns out that it's not only Dora the Explorer and Peppa Pig that can hold the attention of the youngest viewers. This year, Docudays UA once again presents the jewels of children's documentary cinema, and adds two more films for teenagers. These films have already been seen by Ukrainian specialists in children's culture, and they share their observations: the organizers of programs for children, an inventor of a children's book club in Kyiv, and even a DJ who decided to devote herself to teaching in school – they will definitely persuade you to take your children to the screenings.
MIRA KYIVSKA,
specialist in literature, co-founder of the Bookmol book project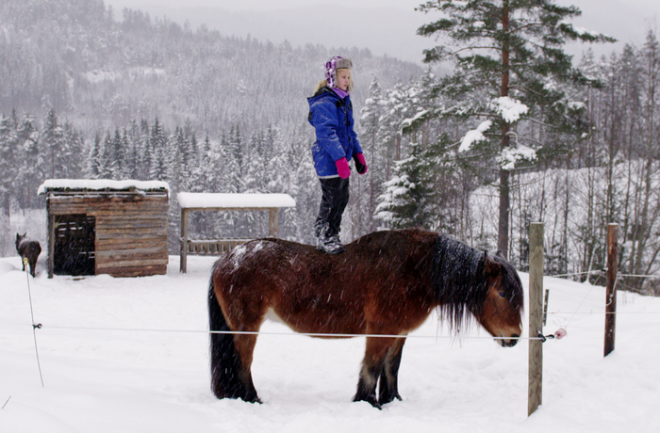 DANCING FOR YOU
dir. Erlend E. Mo
A beautiful, light and at the same time powerful and touching story of a 12-year-old girl who believes that her dance can help her grandpa to fight cancer. A story about family and tradition which links different generations; about sadness, which is essential to love; and about the life that is only starting for someone, and for someone else is about to end. It is a very lyrical and symbolic story of the experience of loss, the horrible, painful and inevitable experience, which is treated in the film with a kind of extraordinary straightforwardness, without unnecessary falseness or pathos. What deserves special attention is the understanding, frankness and love in the relationship between the child and the adults, as well as the joy of life which saturates the whole film. And even though nobody tries to protect the child from the truth, nobody forces her to be strong, or on the contrary weak, there are almost no tears in the film. Instead, the depth of the girl's feelings is expressed and emphasized by the nearly static moments of her conversations with the grandpa, and the spectacular scenes of her dance. The dance which is perceived as a monologue, in which the child convinces the old man, herself, and the audience that everything is going to be alright.
PASHA SUSLIAKOV,
director, social activist, co-author (together with Children's Geographies) of the film contest / research of city locations at Docudays UA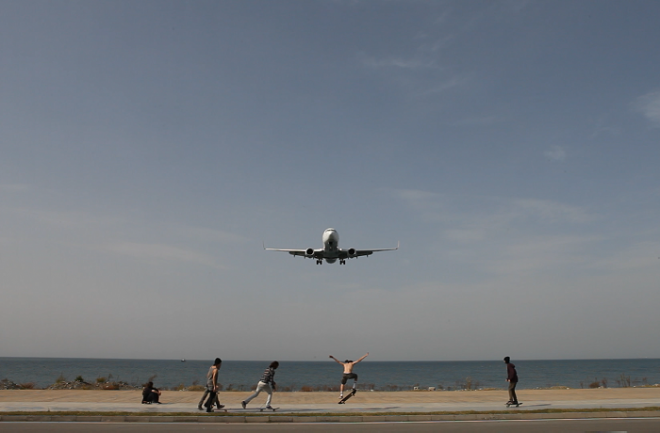 WHEN THE EARTH SEEMS TO BE LIGHT
dir. Salome Machaidze, Tamuna Karumidze, David Meskhi
The film is two parallel universes that never intersect. Maybe they are not destined to, or maybe they just can't. The film is about romantic people. It is dynamic, beautiful. Episodes with skaters cross it, just as teenagers on skateboards cross the city. The film is about subculture, how its members live, what they are looking for in skateboarding, parties, alcohol and video games. For teenagers, escaping reality is not bad, not forbidden. Their escape from adult reality is their entrance to their own reality. The very attempt to look into this reality is a very important and valuable step. We live this hour together with the teenagers, in their universe, we look at the world from their perspective, detaching and going further away from what is important to. Politics, religion, or social norms are no longer important. I liked the film a lot. I even found a couple of ideas for my own projects in it :)
MYKOLA SKYBA,
the Agency of Cultural Strategies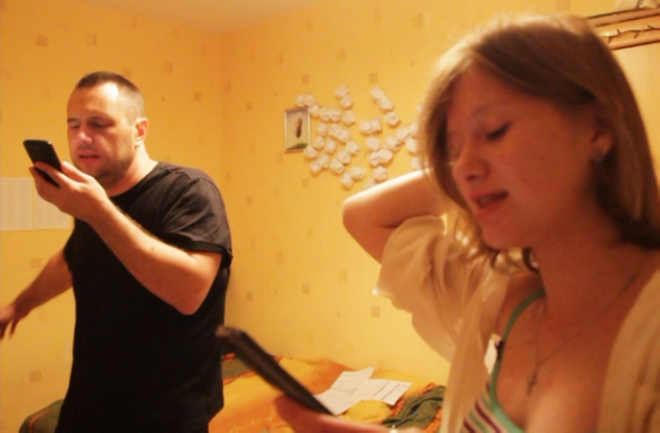 TOUCH
dir. Alina Stepanenko
The story of Alina Stepanenko's film may appear as trivial and unstructured as our everyday life can be, with its real and imagined troubles, uncertainties and hidden ambitions, numbness or hysteria, the wish to be alone and to be together at the same time. The camera's movement sometimes finds these blurred boundaries between people, trying to mark the limits, and sometimes loses them. In our mundane everyday life, the most difficult thing is to focus and to dare. The special charm of the film lies in the way it tries to bring our gaze closer to this 'dark matter' of our existence.
TANIA ENDSPIEL,
IT teacher at a secondary school, DJ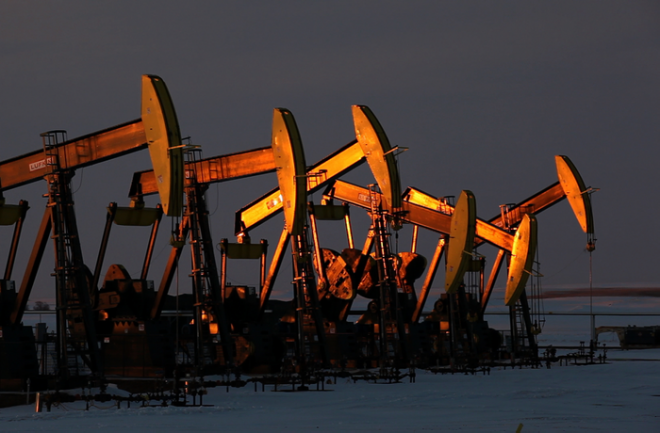 WHITE EARTH
dir. J. Christian Jensen
There is something more behind the ordinary storyline and trivial stories, something that makes us think about the problem of teenage identity, children's search for their place in the world of adults, their understanding of behavioral patterns. After all, territorial location, skin color or language do not affect the fact that a child wants to remain a child, with all the problems around them.
IVANNA SANINA,
a young beginner-director of documentary films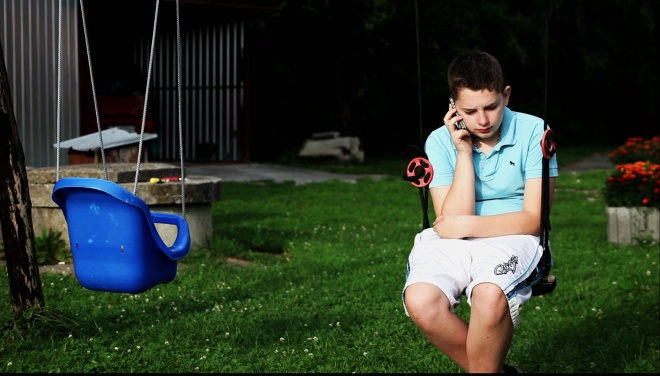 I AM KUBA
dir. Еse Svenheim Drivenes
Bravely, with enthusiasm, with an incredible sense of rhythm and emotions, and impressive camera work. From the director's perspective, the film is powerful because of the spirit of the story, which is very social. Ukrainians and Poles are like brothers, we have similar problems. Masses of Ukrainians travel abroad to work, for example to Poland. Statistically, 50 percent of foreign students in Poland are Ukrainians. To quote Taras Shevchenko, "As dumbly to the fields they go to do forced labor for their lord, babies at back, a hungry horde."
LORA ISHCHENKO,
educator, author of educational programs, educational games and practical workshops about trends in art, culture, and urban development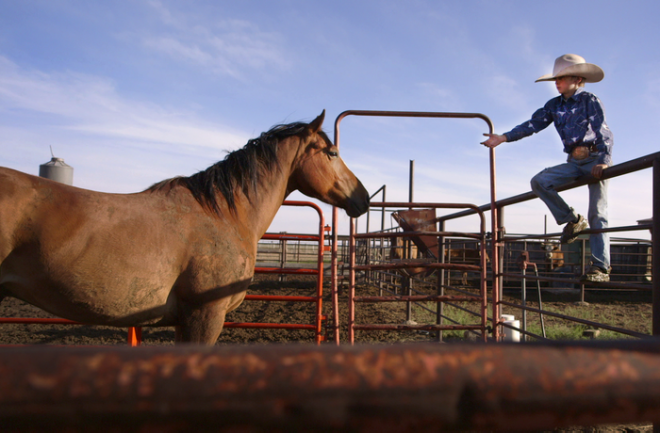 CROWLEY — EVERY COWBOY NEEDS HIS HORSE
dir. Andre Hormann
Crowley is not interested in school, he is interested in the family business. He spends his whole childhood at a rancho, and horses are his real friends. He is eleven, but he already imitates the adults around him: takes up difficult jobs, gets tired, but does not stop (although he can still afford to). Crowley knows what he wants; he wants to be a real cowboy, that is his goal. But, in order to become a cowboy, he needs to find a real 'friend' whom he can trust. The story of the little grownup Crowley is a story of the great taming and the beginning of a strong friendship.
Galya Vasylenko
On photo I am Kuba by Åse Svenheim Drivenes