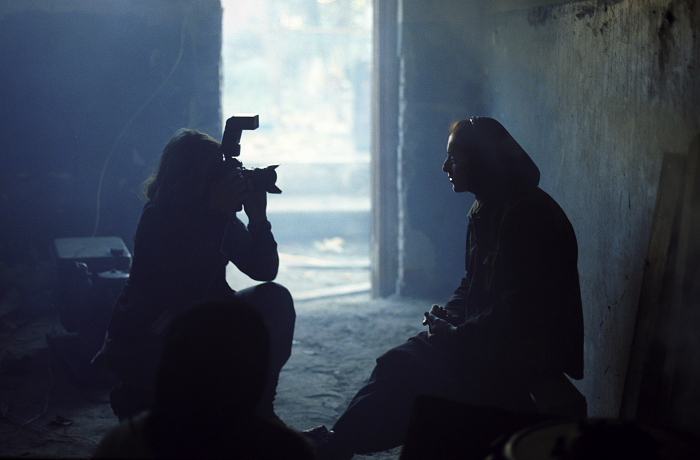 For Alex, as for the rest of Georgia, the war in Chechnya felt very far away, something they only saw on Russian TV. But in fact it was just over the mountains. He'd never imagined going there, but he did. He followed the French photographer who he had met a few days before at the fashion show. The war experience that Alex comes back with doesn't leave him in peace. Something calls him back again. He wants to become a warphotographer but nobody knows him, nobody wants him. Alex meets many war reporters and some of them become close friends. He stays connected to the war through the stories of his friends that he follows for years. For 15 years he observes what war does to them.
CREW:
Director: Alexander Kvatashidze
Producer: Eero Talvistu
Cinematographer: Alex Kvatashidze, Niko Tarielashvili
Editor: Amrita David, Alex Kvatashidze, Sophie Reiter
Sound: Amelie Canini
Production and Sales
Lokokina Studio, Georgia, 42/2 Nutsubidze St. Apt 5. Tbilisi 0177, Georgia. Tel.: +995 577424577, Alexander Kvatashidze,
[email protected]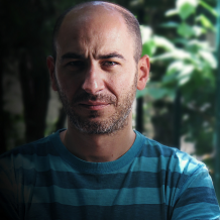 Director
Alexander Kvatashidze
Alexander Kvatashidze graduated as a sculptor from Nikoladze Art College in 1996. In 2001 he obtained a BA degree in Arts and Humanities at Tbilisi State University. In 2006 he finished the graduate course at the film department of California State University in San Jose. Since then he has worked as a cameraman and/or editor, and also directs and produces films.
Selected Filmography
Selected: See You in Chechnya (2016)