Since the beginning of the conflict in Syria, rape has been used as a tool of war by the Syrian regime against thousands of women: a crime against humanity. The women who speak in this film have decided to break the silence. Their testimonies are rare, exceptional and heartbreaking. They are the voices of the untold crimes of Bashar al-Assad's regime
CREW:
Director: Manon Loizeau
Producer: Marc Berdugo, Elfriede Leca, Serge Khalfon, Irène Chaland, Gaspard Lamunière, Catherine Alvaresse
Cinematographer: Stéphane Rossi, Laurent Stoop
Editor: Alain Rimbert, Mathieu Goasguen
Sound: Bruno Lagarde
Production
Sales: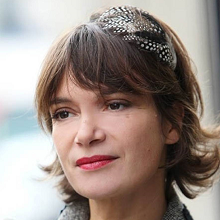 Director
Manon Loizeau
Manon Loizeau started making documentaries in 1997 in Moscow for France 2, Arte and Canal+, mostly on human rights issues, forbidden places and forbidden lands like Chechnya, where she worked for more than ten years. After Russia, she made several films in Afghanistan, India and Pakistan. Throughout the years she has been obsessed by telling untold stories, making forbidden voices heard.
Selected Filmography
Selected: Grozny (2003), Missing Women (2006), Murders in Numbers in Putin Land (2008), Women's Revolution in Yemen (2013), Chechnya War Without Trace (2015)