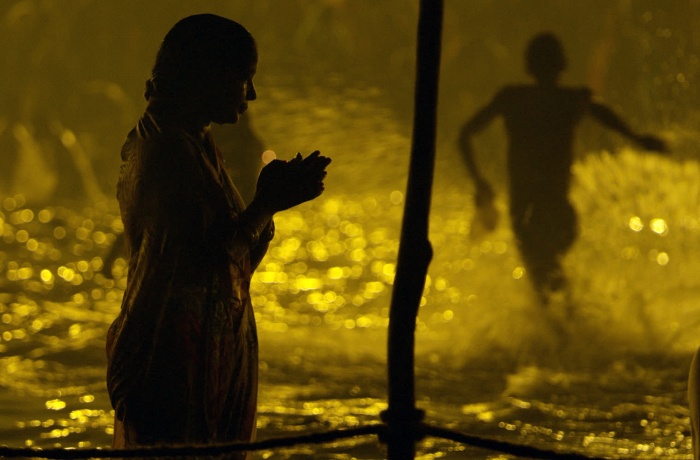 What will happen if we invite more than 50 directors to document religious rituals in different corners of the world? Olha Birzul, the Docudays UA program coordinator, speaks about the special program HOLY EQUALITY.
No doubt it will be a prominent and illuminating project: the scale is always striking. How will it affect the public consciousness? Most likely it won't. Religious dogmas cannot be broken through even by the sharp axe of cinema. Then why is the film Sacred by Thomas Lennon included in a programme about religion-related inequality? Probably for the simple reason that any bias regarding one's exclusive call disappears when you look at someone who is honoring the traditions of their ancestors. The faith, despite all the religious efforts to politicise it, has accompanied people since the beginning of time. Together with art, it maintains cultural diversity in the world. And however hard secular society tries to separate the spiritual from the mandane, misunderstandings produced by these kinds of differences are unfortunately still among the global news headlines.
The film Sacred in the HOLY EQUALITY programme serves primarily as a background, creating the mood and the balance, however fragile, before we move on to the light and dark sides of religion. The Departure by Lana Wilson shows how a temple and its cleric can provide salvation in the most tragic moments of existence. The story is centred around the Buddhist monk Ittetsu Nemoto, who uses his own method and his sensitive heart to save people from extremes. His Japanese 'clients' include desperate and suicidal people. Ittetsu is a former punk musician. Today he and his parish are trying to understand why it is worth fighting for life – not under the stern eye of the divine forces, but under the sensitive supervision of your own heart.
Dugma: The Button is, in a way, an antithesis to the previous film. The film's director Paul Salahadin Refsdal has created an intimate portrait of a radical group from the Syrian organisation Jabhat al-Nusra. Dugma is the button which detonates a suicide bomber's truck loaded with explosives. His life fully belongs to the religion and in the name of it he is ready to kill and die.
Text: Olha Birzul
Header photo: The Sacred by Thomas Lennon