On an isolated island in the Indian Ocean, land crabs migrate in their millions from the jungle to the sea. The same jungle hides a high-security Australian detention centre where thousands of asylum seekers have been locked away indefinitely. Their only connection to the outside world is trauma counsellor Poh Lin Lee.
The film is nominated for 'Rights Now!' Award
CREW:
Director: Gabrielle Brady
Producer: Gabrielle Brady, Samm Haillay, Alex Kelly, Alexander Wadouh
Cinematographer: Michael Latham
Editor: Katharina Fiedler, Lara Rodríguez Vilardebó
Sound: Leo Dolgan
Production
Chromosom Film Germany, Third Film UK, Echotango Australia, Various Films Germany
Sales:
Awards
2018 – Tribeca Film Festival, Best Documentary Feature; Visions du Réel, Buyens-Chagoll Prize; Adelaide Film Festival, Best International Documentary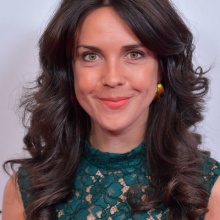 Director
Gabrielle Brady
Gabrielle Brady is an Australian filmmaker who makes documentary and hybrid films. Gabrielle studied Direction at the Cuban International Film School (EICTV), were she lived and made films for three years. For the past 10 years Gabrielle has lived between Cuba, Mongolia, Indonesia, the Australian central desert and Europe. Her short film Island was commissioned as part of the Guardian documentary series and premiered at the 2017 Sheffield festival. Island Of The Hungry Ghosts is her first feature-length film.
Selected Filmography
Island Of The Hungry Ghosts (2018)