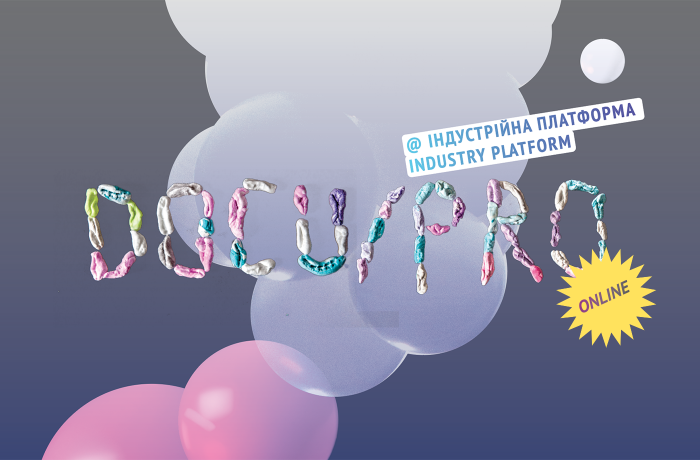 This year, when the global film industry seeks new forms and tools to maintain professional communications and creative partnerships under conditions of the COVID-19 pandemic and the unpredictability of its development, our industry platform DOCU/PRO will be held online on April 22-23, 2020, and will include its main events, the Ukrainian Doc Preview and Meet Professionals.
This change in format has taken place after a deep consideration together with our team and partners. Under any circumstances, we are committed to delivering opportunities to documentary filmmakers, especially in these difficult times for the film industry.
All Industry Accreditation holders will gain exclusive access to Ukraine's first online pitch UKRAINIAN DOC PREVIEW, will be presented with the possibility to register for individual online consultations within MEET PROFESSIONALS, and will be invited to join a webinar on documentary financing & funding (the special event on April 13).
In addition, all registered Industry Accreditation holders will receive our Industry Guide and have online access through our 'Who Is Here' list to search for and connect with other industry representatives who will attend DOCU/PRO virtually.
More information about the new policy on Industry Accreditation for DOCU/PRO Online can be found here.