All the films of the programme No Image Available revolve, directly or indirectly, around the issues of growing up, but more in the sense of self-awareness in the world and (quoting the main theme of the festival) how often growing up means understanding that there will be no happy end. In other words, the understanding that the dramaturgy of the world is different from that is being imposed on us as the only correct 'History'.
Memories of a Journey to Lithuania (1971-72) by Jonas Mekas is a diary-film, a film-reminiscence in which the footage of a voyage home after a long separation becomes the last footage of a lost paradise. In turn, Jem Cohen's Makeshift (For Mekas) is a tribute to the life and spirit of Jonas Mekas. Elfi Mikesch thinks of the opportunity to make dreams come true in her film I Often Think of Hawaii (1978, German Film Award in Silver). A film-portrait of a young girl, Carmen, 16-year-old, who lives with her mother Ruth and her brother Tito as 10,000 other girls in an apartment building on the edge of Berlin. A father, an American soldier from Puerto Rico, left the family. Only 'exotic' postcards and his collection of records with the Caribbean and Hawaiian music remind of him. A mother works as a cleaning lady, Carmen wants to be a dancer. A film about teenage dreams and the possibility of their realization in the conditions of a monotonous, repetitive life.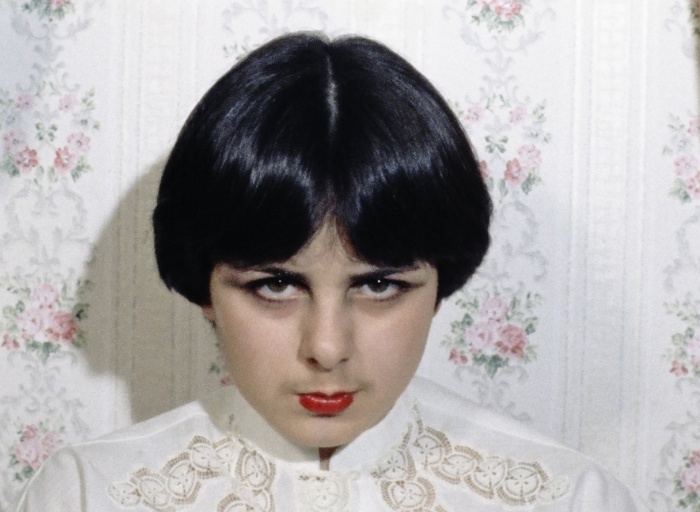 A still from I Often Think of Hawaii
Sunless (Sans soleil) by Chris Marker (1983), again a film-journey, but this time first and foremost in time – a journey to both extreme poles of survival as mentioned in the film – between medieval Africa, Guinea-Bissau, and postmodern Japan. Maybe space is in the power of a human, but a human is powerless towards the time, says Marker in his film. In his film Heimat Is a Space in Time (2019, Ukrainian premiere), Thomas Heise explores the connection of time and place in personal biography, the connection of 'homeland' and 'identity', and to what extent personal biography in personal or it is always a part of a collective history drowning in it. Layers of time are superimposed on each other in the form of letters, old photos, mothers' diaries. Reading them aloud in voice-over, imposing patches of history on the actuality of the railway stations, fields, forests, abandoned territories Heise asks the question of selectivity – what will disappear and what will remain? Somewhere he noted that the history cannot be represented as a straight line, from point a to point b, the history is rather a pile. A pile of material as part of European history.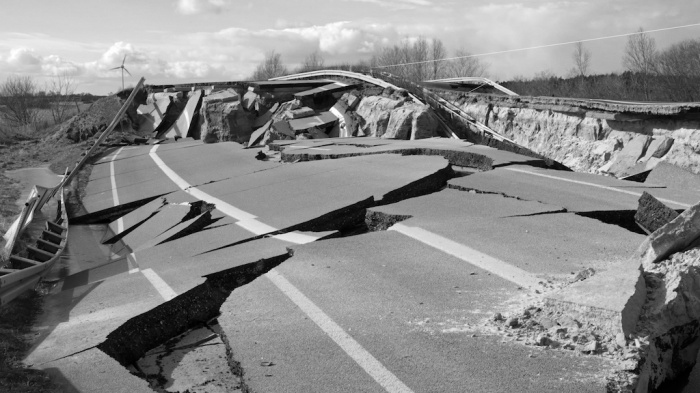 A still from Heimat Is a Space in Time
The short films programme continues to explore the boundaries between personal and collective, between knowledge and emotion. The first film of the programme is Sloth by Chantal Akerman (fr. Portrait d'une paresseuse, Portrait of a lazy woman, 1986) is a playful portrait about laziness that impedes film shootings.
Far too rarely do we experience the process of saying farewell as an absurd story. Lucia Margarita Bauer's grandmother, Babet Berger, passed away on 6 April 2012. The story of semi-criminal transfer of her body from the southern German via Paris (including a bus tour and Seine trip) to the French grave of her husband was the starting point for the film Maman Maman Maman (2019, Ukrainian premiere).Together with it, Lucia Margarita embarks on a search of her roots and, of course, gets caught up along a few detours. The letters, photos, items of all kinds, recordings made by her great-grandparents, as well as Super-8 films made by grandmother herself – the director inweaves like with threads the ornament of the film about life and the deep connection between tragedy and comedy, slapstick and death.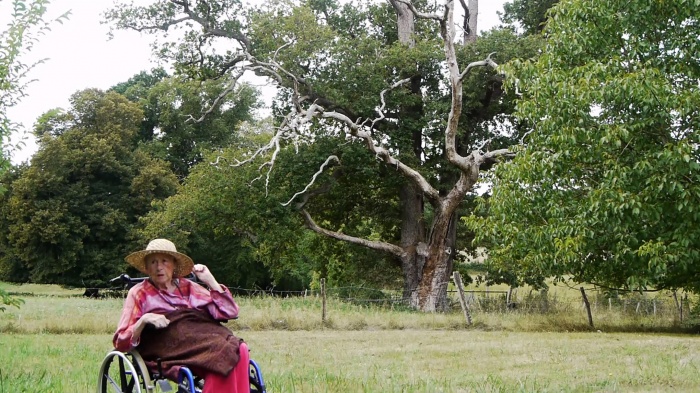 A still from Maman Maman Maman
Four years after Fidel Castro came to power, Agnès Varda went to Cuba and brought back 1,800 photographs. In her photomontage film Salut les Cubains (1963), Varda ponders on a new, young Cuba and its possible fate. It can be said that it is a film about the youth of the country, while considering this film today, we are between the past present and the past future, wondering not what happened, but what could be if...
Universal Citizen (1986) by Peter Thompson is probably one of the most unknown masters, his filmography includes only six films. Unlike Varda, the frame here is neither a document nor a witness – a failed attempt to make a film about an unknown hotel owner, smuggler in the jungle of Guatemala, a former prisoner of the Dachau concentration camp, leads to the discovery of the true subject of the film.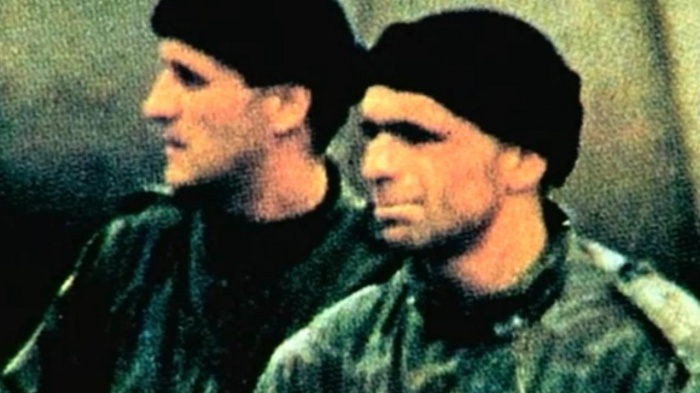 A still from Je vous salue, Sarajevo
Je vous salue, Sarajevo (1993) by Jean-Luc Godard is the shortest film in the programme, a film about Sarajevo, the Bosnian war, the Srebrenica massacre. And besides, it is about war as the true nature of humanity – the tragic truth that lives among us. One photo, one music composition, one voice-over, 2 minutes and 15 seconds. Je vous salue Sarajevo is an artist's cry about the future of a person who makes us rethink history more than any dramatic war drama.
Text: Tatjana Kononenko, the programme's curator
A curator's personal comment
The programme No Image is Available. Documentary essay. does not claim to explain the whole legacy of the essay-film, the selected films are the ones that shaped me, and at the same time, some wrote a great film history others smaller... but only because of the circumstances. Here are the important names of film essayists who are not represented in the programme, but I would like to mention them here: Jean-Marie Straub, Danièle Huillet, Harun Farocki, Hartmut Bitomsky, Peter Nestler, Klaus Wildenhahn, Derek Jarman, Jean-Daniel Pollet, Alain Resnais, Marguerite Duras, Trinh T. Minh-ha, Dziga Vertov, Alexander Kluge, Edgar Reitz, Ulrike Ottinger, Shūji Terayama, Hito Steyerl, Jean Rouch.
All films from the programme will be available to watch free of charge at docuspace.org from 24 April until 10 May.
__
Main photo: a still from Salut les Cubains by Agnès Varda