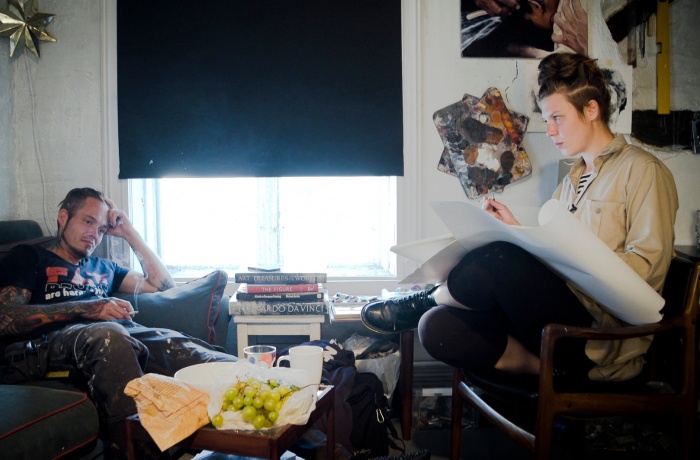 When two of artist Barbora Kysilkova's most valuable paintings are stolen from a gallery at Frogner in Oslo, the police are able to find the thief after a few days, but the paintings are nowhere to be found. Barbora goes to the trial in hopes of finding clues, but instead she ends up asking the thief if she can paint a portrait of him. This will be the start of a very unusual friendship. Over three years, the cinematic documentary follows the incredible story of the artist looking for her stolen paintings, while at the same time turning the thief into art.
CREW:
Director: Benjamin Ree
Producer: Ingvil Giske
Cinematographer: Benjamin Ree, Kristoffer Kumar
Editor: Robert Stengård
Sound: Svenn Jakobsen
Production
Medieoperatørene AS, Ingvil GiskeVGTV, Andreas Fay
Sales:
Autlook Filmsales
Awards
World Cinema Documentary Special Jury Award for Creative Storytelling at Sundance Film Festival (2020); Golden Firebird Award for Documentary at Hong Kong International Film Festival (2020); Audience Award at BFI London Film Festival (2020)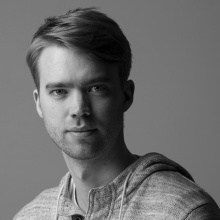 Director
Benjamin Ree
Benjamin Ree is a Norwegian documentary filmmaker who began his career working for the BBC and Reuters. Today he makes award-winning short and feature documentary films. Ree's first feature, Magnus (about the world's best chess player), was sold to 64 countries and premiered at the Tribeca Film Festival. Ree works for the production company and broadcaster VGTV, which co-produced both Magnus and his second feature, The Painter and the Thief.
Selected Filmography
Magnus
(2016);
The Painter and the Thief
(2020)