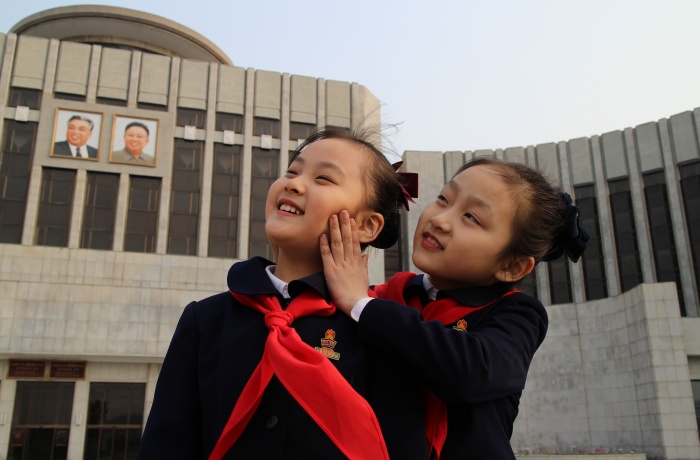 Now it is time for our surprise. The opening film of this year's Docudays UA festival is a documentary film by the famous documentalist Vitaliy Mansky. Ukrainian viewer will see "Under The Sun" for the first time.
For 45 days Russian director has been filming life in Pyongyang, the capital of North Korea. To get the permission to shoot in one of the most isolated countries of the world, he had to shoot according to the script approved by the local party members. Though the North Korean friends didn't know they were actually doing a "favour" to Mansky.
"I was going to the country I didn't know, I've never been to North Korea before. Everything I saw was a discovery. I was going to shoot another film. But when I became involved into what I witnessed, I thougt it was my civil, cinematic and whatever else duty to share my observations with everyone of you. To share, so we can understand and imagine our (God forbid) future, because we are heading that way… I want to assure you: Russia isn't going to become North Korea, because it is impossible. But even a turn in this direction is an absolute disaster" - says Vitaliy Mansky during discussion with Danil Dondurey, chief editor of the "Cinema Art" magazine. - And second of all, to understand what it means, when they say that our actions, for example, in Crimea, are supported by such wonderful countries as North Korea, Zimbabwe, Kuba and so on. To understand how low has our country fallen. I've been to Zimbabwe, and I filmed in Kuba, so I know what I'm talking about."
Vitaliy Mansky is one of the most famous contemporary Russian documentalists and producers. Born in Lviv. Now lives in Riga. He has created more than 30 films, is one of the founders of the "Laurel Branch" national awards for the best Russian documentaries, and a president of the independent Moskow Documentary Film Festival "Artdocfest".
The second screening of "Under The Sun" will take place on the 26 of March, 12:00 in the Red Hall of the Cinema House. The director himself will present the film on the festival.