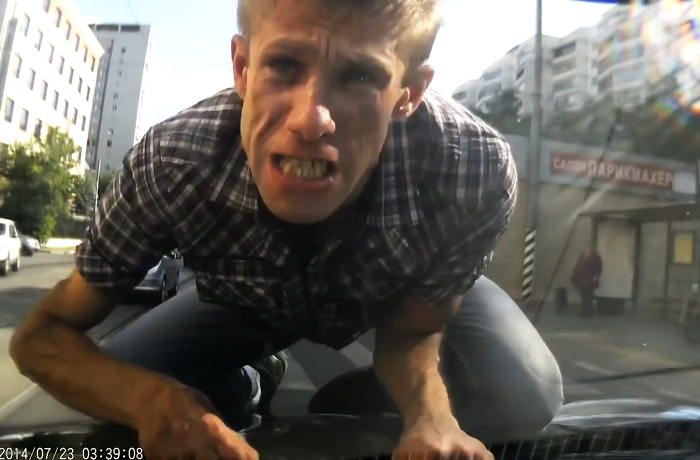 A fascinating mosaic of asphalt adventures and landscape photography, in which video footage from a variety of dashboard cameras presents the absurd and frightening nature of Russia. Alongside a series of bizarre car accidents on the country's roads, the dashboard cameras also capture other spectacles through the windshield, such as a hysterical wedding guest, a confused man and a horse-drawn sleigh. More than once, angry motorists brandish axes, pistols or sledgehammers at the camera, and at times the camera itself seems to come to life when it is chucked out of the car or stolen by someone breaking in. The footage of spectacular trips through a forest fire, tall snowdrifts or flooded streets is almost poetic – and what's that up there in the sky? Is it a plane crashing, or could it be a comet? Bemused commentary from unseen drivers and passengers or the sound of the car radio provides unintentionally comical moments. Would someone please call 911?
CREW:
Director: Dmitrii Kalashnikov
Producer: Volia Chajkouskaya
Sound: Aleksei Kulkov
Production
Sales: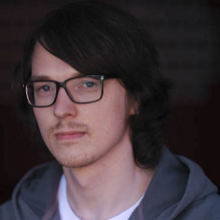 Director
Dmitrii Kalashnikov
Dmitrii Kalashnikov was born in Archangelsk in 1986. In 2009 he graduated from the Department of Law at the Pomor State University and entered the Saint-Petersburg Film and TV University. Graduated in 2014. In 2012 he created the multimedia project Malevich in the Square, which was presented at the 3rd Moscow International Biennale for Young Art (Russia) and at the exhibition of young Russian contemporary artists I am who I am in Kunst im Tunnel (Dusseldorf, Germany). Graduated from IDFA Academy, Amsterdam in 2012.
Selected Filmography
Selected: Film about Love (2014), Waiting for the Show (2015)