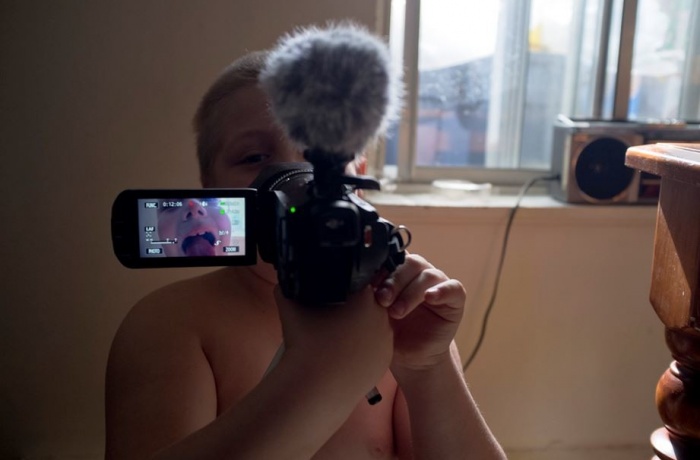 Tom is 6 years old. With his camera, he films his mother, the dog, and the alley. Tom has difficulties with studying; he is hyperactive; he has anger issues at school; moreover, he eats crisps for supper. Tom is the son of Nathalie, a loving drug-addicted bipolar mother; the brother of Caroline, an escort who would like to go back to school; and the grandson of Madeleine, the grandmother tired of taking care of everyone. Petit Tom is a film about life and childhood in the setting of chaos, flowing time, family heritage, and motherly love.
CREW:
Director: André-Line Beauparlant
Producer: Stéphanie Morissette
Cinematographer: Robert Morin, André-Line Beauparlant, Tomas Lebeau
Editor: Joël Vaudreuil
Sound: Martin Allard, Hans Laitres
Production
Sales:
Maison 4/3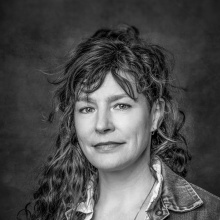 Director
André-Line Beauparlant
André-Line Beauparlant is a graduate of the film program at the Université de Montréal and of the scriptwriting program at the École nationale de théâtre. She has served as art director on more than 20 award-winning Quebec-made auteur films. In 2000 she directed her first documentary, Trois princesses pour Roland (Best Director, Hot Docs 2002). She then made three more films: Le petit Jésus (Best Director, Hot Docs 2005), Panache, and Pinocchio, which earned a special mention from the jury at the RIDM, among other honours. Petit Tom is her fifth feature-length documentary. In 2016, André-Line won the Prix de la création presented by the Observatoire du cinéma au Québec, in recognition of her major contributions to Quebec cinema.
Selected Filmography
Trois princesses pour Roland
(2000);
Le petit Jésus
(2004);
Panache
(2007);
Pinocchio
(2015);
Petit Tom
(2020)