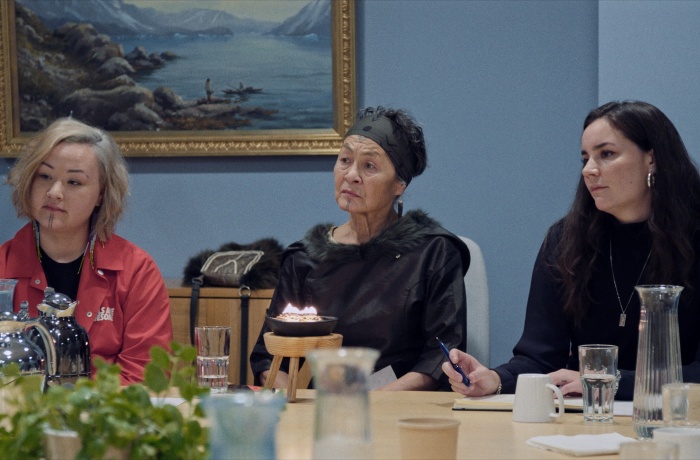 Renowned Inuit lawyer Aaju Peter (born 1960 in Greenland) has led a lifelong fight for the rights of her people.When her son commits suicide, Aaju embarks on a personal journey to bring the colonisers to justice. She channels her pain into writing an autobiography, and takes on the difficult task of creating a permanent forum for Indigenous issues in the EU, ensuring that Indigenous people have a seat and a voice in European policy. But at the same time Aaju is struggling to break free from an abusive relationship that overshadows her life. This sets her off on a journey to revisit scenes and people from her past, in Greenland, Denmark, Canada and around the world. Fighting for a better future, at one moment we see her putting on makeup to hide her bruises and the next speaking at the UN. But as tension builds, a key question arises: is it possible to change the world and yourself at the same time?
CREW:
Director: Lin Alluna
Producer: Emile Hertling Péronard, Alethea Arnaquq-Baril, Stacey Aglok MacDonald, Bob Moore
Cinematographer: Iris Ng
Sound: Benoît Dame, Catherine Vanderdonckt
Production
Ánorâk Film, Red Marrow Media, Eyesteelfilm
Sales: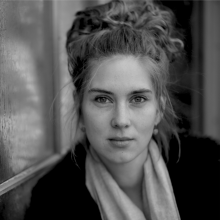 Director
Lin Alluna
Lin Alluna expresses herself through international, character-driven documentaries. She graduated
in 2017 as a documentary director from the National Film School of Denmark, and was selected as one of the new Nordic Talents the same year. Her artistic focus revolves around intimacy and dissolving the limits of reality. In 2020, she was selected for the CIRCLE Women Doc Accelerator program. Her directorial debut Twice Colonized was awarded the top IEFTA (Intl. Film Talent
Assn.) award for docs-in-progress at the Cannes Film Market's documentary-focused industry
sidebar Cannes Docs, and will have its world premiere at the 2023 Sundance Film Festival.
Selected Filmography
Echoes of Utopia (2017), Gardens of Dust (2016), Whispering revolution (2015), Remis (2009)