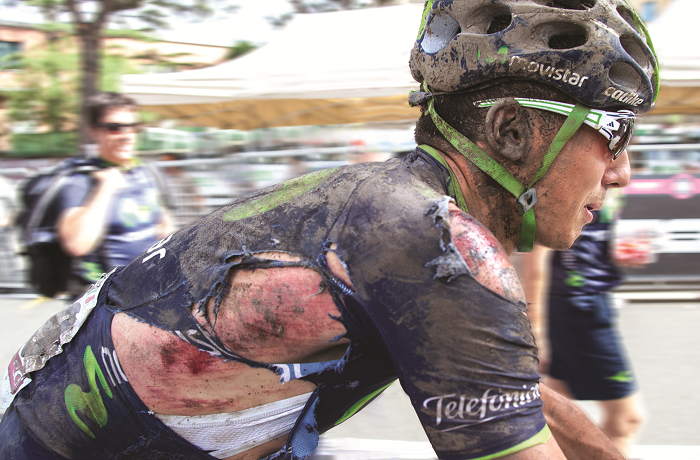 For most of us, those cyclists running at the back of the race are simply the losers. They are called the water-carriers, the crew, the gang, who sacrifice their careers and personal victories, so their team leaders can win the race. Arūnas Matelis followed these Sancho Panzas of professional cycling for 7 years during the prestigious Giro d'Italia, and reveals the unseen world of these wonderful losers of professional cycling from the point of view of the doctors' team. Our bike heroes crash, rise – and race again.
CREW:
Director: Аrūnas Matelis
Producer: Аrūnas Matelis, Algimantė Matelienė
Cinematographer: Mark Olexa, Ivars Zviedris, Simone Rivoire, Giordano Bianchi, Valdis Celmins, Audrius Kemežys, Giacomo Becherini, Paolo Beniti, Vincent O'Callaghan, Аrūnas Matelis
Editor: Mirjam Jegorov, Gatis Belogrudovs
Sound: Raf Enckels
Production
Studio Nominum in co-production with Stefilm, DOK Mobile, Associate Directors, VFS Films, Dearcan Media, Planet Korda Pictures and SUICAFilms
Sales:
Deckert Distribution
Awards
in 2017 – Best Documentary at Warsaw IFF 2017, Grand Prix for Best Documentary Film and Audience Award at Listapad IFF, Award of the Lithuanian Filmmakers Union for Best Lithuanian Film of 2017; in 2018 – ZagrebDox, Dublin IFF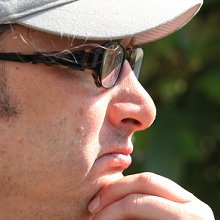 Director
Аrūnas Matelis
Аrūnas Matelis was born in 1961 in Kaunas, Lithuania. After directing 10 creative documentary shorts, Arūnas Matelis' first mid-length documentary Before Flying Back to the Earth received over 10 awards, including a Directors' Guild of America (DGA) Award, awards at IDFA Amsterdam, DOK Leipzig, and a nomination for the European Film Award. Wonderful Losers: A Different World is Arūnas Matelis' first feature-length documentary.
Selected Filmography
Selected: Giants of Pelesa (1989), 10 Minutes Before Flight of Icarus (1990), Selfportrait (1993), First Farewell to Paradise (1998), Sunday. Gospel According to Lift-Man Albertas (2003), Before Flying Back to the Earth (2005)